MLB Playoffs
After many games, the postseason began for baseball on October 5. There were ten teams in the playoffs. Now it's four teams still standing, the Red Sox, Astros, Braves, and Dodgers. The games will go from Tuesday, October 19, through Wednesday, November 3. The latest baseball series began in 2001 and then again in 2009, now it's back after many years. LAD had a walk-off win in their wild-card game against the St. Louis Cardinals. Los Angeles then went against their rival, the San Francisco Giants, and had an epic five-game  National League Division series they won. LAD is on a winning streak. Let's hope they take the championships and go home with a trophy. After LAD beat their rival, they are now against the Atlanta Braves. But the LAD is in trouble. The score is 0-2, just like in 2020.  Last year they ended up winning 4-3, but now, they may lose this year with their rotation no longer lined up favorably. Let's hope LAD makes a comeback and wins. 
On the other hand, we have Houston Astros vs. Boston Red Sox, with the Boston Red Sox winning 3-1, but then José Altuve for the Houston Astros tied the score with a home run in the eighth inning. Then Houston ended up with seven runs in the ninth to beat the Red Sox. Now the score is 9-2, with Houston in the lead. With these results and scores, Houston will win the game.  The way things are looking, the finals might be Houston versus Atlanta Braves or Los Angeles Dodgers. But in the end, the Dodgers are winning with the score being 5-6. Dodgers are making a huge comeback as they took the lead—Houston Astros victory at Fenway Park where the Boston Red Sox had not lost in the entire postseason.
The Astros did end up winning game five and the whole match, which means they move on to the finals, where they will possibly be versus LAD or ATL. The Atlanta Braves and Los Angeles Dodgers are having their fifth game five today. Everyone will find out who will be victorious and move on to fight the Houston Astros.  ATL won game four by 3-1, which means LAD is losing and might not be the champion. The way things are looking for LAD, they might lose game five. Let's hope they try their hardest and stay focused in the game. But the Braves might win and go on and play the Astros.
About the Writer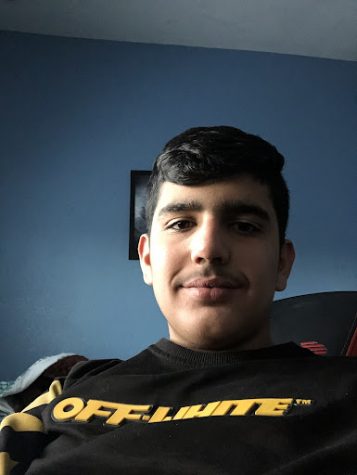 Karam Askar, Staff Writer
Hi, my name is Karam Askar. I am a freshman at Quartz Hill. I like this school so far because I find all my teachers friendly. My favorite color is red,...