Shang-Chi and the Legend of the Ten Rings Review
On September 3, 2021, Marvel released the long-awaited Shang-Chi and the Legend of the Ten Rings. The story of Shang-Chi revolves around martial arts and the tragedy of one family. The film is groundbreaking, as it showcases Marvel's first-ever Asian superhero. Worldwide, Marvel fans were all excited to see this big step in the right direction regarding representation in Marvel films. In a short time, this movie has amassed over $422.4 million, further emphasizing the world's anticipation regarding this film. 
Marvel movies are renowned for their plots and character development. However, this movie shines in another aspect on top of the excellent storyline. The acting in this movie was remarkable. Shang-Chi was played by Simu Liu, an actor who typically plays roles in TV Shows. His portrayal of Shang-Chi was very accurate and had a great balance between being humorous and impressive during fights. The minor characters throughout the movie also performed their roles exceptionally well. Awkwafina's jokes during sticky situations were executed flawlessly. The villain of this movie, Xu Wenwu, also played a great role in the success of this movie. Each time Wenwu appeared, the atmosphere of the movie significantly changed. His presence stayed true to how a villain's presence should be. 
The choreography for all the fight scenes was also excellent. Many experts expected this movie to have outstanding choreography as a martial arts film, and it did not disappoint.
Marvel movies are also notable for their great CGI and visual effects. The landscapes of many scenes were all visually appealing. The CGI was remarkable, especially considering the appearance of a dragon fighting another large monster. 
One commonly underappreciated factor of this movie is the official soundtrack. The soundtrack for Shang-Chi and the Legend of the Ten Rings was created by members of the 88rising label and other famous hip-hop artists. Many Asian celebrities played a part in producing the songs for the soundtrack, such as the famous South Korean singer Zion.T. The songs matched well with the choreography of the fights and, overall, elevated the movie to another level.
This Marvel movie will undoubtedly be one of the movies that will leave a historical imprint in Hollywood and for all the right reasons. Many might complain about the simplicity of the plot; however, the simplicity is greatly outweighed by the other details. This movie should be on everyone's watchlist and deserves to be a 9/10.
About the Writer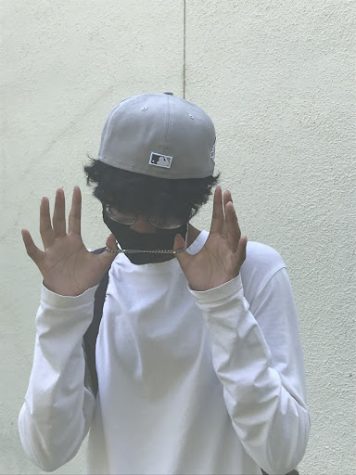 Syed Islam, Assistant Editor
Hello Royals!, my name is Syed Islam, and I am currently a Junior attending Quartz Hill High School. This is my third year being a part of the Ubiquity...