No More Staples Center?
The Staples Center, home of the notorious Lakers and the Clippers basketball teams, will change its name after over 20 years of operation in a $700 million deal.  Say goodbye to the Staples Center, and say hello to Crypto.com Arena.
After the venue was built in 1997, Staples Inc. purchased the arena's naming rights for ten years at over $100 million. In 2009, they signed another deal to extend the agreement following the impacts of the Great Recession. By 2019, AEG acquired the right to completely rebrand the stadium into Crypto.com Arena.
The Staples Center has been a setting for major events, hosting some of the most memorable moments for the United States. Aside from numerous Lakers championships hosted by the arena, the Staples Center is home to nearly 20 Grammy ceremonies, thousands of concerts, and important public events.
Crypto.com is a cryptocurrency network with the goal of "[Accelerating] the world's transition to cryptocurrency." The system possesses over 10 million users where people can buy and sell 150 different types of cryptocurrency. The company has earned most of its revenue from transaction fees, which funds its partnership spending. The Staples Center rebrand isn't the first major deal that the Singapore-based company has worked on, being attached to well-known names such as the UFC, NHL, and Philadelphia 76'ers.
Kris Marszalek, chief executive of Crypto.com, sees the change as an omen to the long history of the event center. He said, "In the next few years, people will look back at this moment as the moment when crypto crossed the chasm into the mainstream."
"We're very excited about partnering with AEG and investing long term in this city, starting with Crypto.com Arena in the heart of Downtown, and using our platform in new and creative ways so that cryptocurrency can power the future of world-class sports, entertainment and technology for fans in LA and around the world."
The in-depth terms and conditions of the agreement remain confidential, but the twenty-year contract's estimated value is over $700 million. To put it into perspective, this is considered one of the most expensive naming rights deals in sports history. 
The arena's new logo will appear on Christmas day, with a complete renovation to the stadium's signage by mid-2022. 
As more sports leagues adopt sponsorships linked to cryptocurrency networks, the world of digitally-based transactions accelerates. The future of technology and currency is here, and the support boosts traction for cryptocurrency.
About the Writer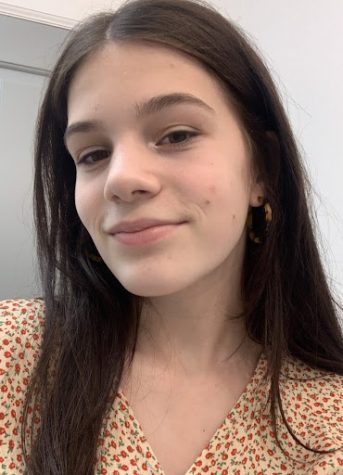 Preslee Adams, Staff Writer
Hi! My name is Preslee Adams, and this is my second year in journalism. I am filled with excitement for this upcoming school year and cannot wait to grow...