Mask Regulation
California announced that officials would be removing the indoor mask regulation for vaccinated people. This removal of this regulation is terrible because with more variations and fewer people wearing masks, COVID won't disappear. Now California will not be requiring people to wear masks. What is the point of getting rid of these precautions when COVID isn't even gone yet? Every day at least a thousand people get exposed in LA county ALONE. Imagine how many cases there are in the world.
Although this change only applies to vaccinated people, I still believe this is a bad idea. Even though they're vaccinated, they can still spread the virus. The vaccine doesn't make you immune to COVID. It decreases an individual's chances of being hospitalized.  Therefore, becoming vaccinated increases survival rates among those that end up contracting the virus.
An ordinary mask doesn't protect you from other people. It protects other people from you. Not wearing masks doesn't put you in danger. It puts others in danger. That's why it was REQUIRED before this regulation was established. And it's not only California. Other states and cities removing the indoor mask mandate include New York and Massachusetts. New York Governor Kathy Hochul said she was ending the state's indoor masking rule. Not only that, but the governor of Massachusetts also declared that masks would become optional in schools. These regulations are not okay and should not be allowed, and they should get rid of them right away, and many people agree with me.
In comparison, some people welcomed these regulations and had no problem. Other people thought states were moving too fast when more than 200,000 new cases were reported each day, and the country was reporting more than 17,000 deaths a week, more than at any other point in the pandemic except last winter. America has to get their act together and understand that it's too early to remove masks. I would appreciate it if they were doing this after the pandemic, but the cases are still off the charts. COVID will not simply go away if we throw all the rules down in the drain that can help us survive this crisis.
About the Writer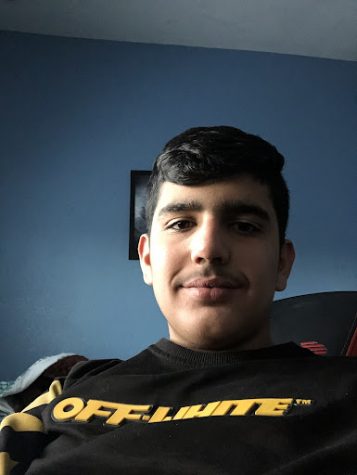 Karam Askar, Staff Writer
Hi, my name is Karam Askar. I am a freshman at Quartz Hill. I like this school so far because I find all my teachers friendly. My favorite color is red,...