UC Berkeley Forced to Cut Freshman Class Size Amid Legal Disputes
For high school seniors, the college admissions process is already a stressful and grueling process in their lives, and now, this is exceptionally true for freshman UC Berkeley applicants. Announced just last week, Berkeley has been forced to cut almost 3,000 seats under a court dispute to freeze enrollment size.
The University of California, Berkeley is among one of the most prestigious and sought-after schools in California. With an acceptance rate of 17.5%, the message put 150,000 applicants on edge as the school became even more selective in its admissions process.
The group behind the legal action is known as Save Berkeley's Neighborhoods. While Berkeley can only house up to 10,000 students on campus, their undergraduate program holds over 32,000 students, causing many to seek off-campus housing. Save Berkeley's Neighborhoods argued that this had been a leading factor in high rent prices and homelessness, so they requested the university make a change with their housing.
The dispute stems from a yearlong battle between neighboring communities, the Save Berkeley's Neighborhoods movement, and the university. While Berkeley was focused on expanding the size of its campus, many were in opposition, so they took it to court. The judge found that UC Berkeley failed to complete an extensive report on the effects of increased enrollment on the environment, which is required by California law. With the failure to meet these mandated procedures, the judge sided with the community and ordered that Berkeley cut their enrollment size.
"This court-mandated decrease in enrollment would be a tragic outcome for thousands of students who have worked incredibly hard to gain admission to Berkeley," UC Berkeley wrote in an email statement to thousands of applicants. "If left intact, the court's unprecedented decision would have a devastating impact on prospective students, university admissions, campus operations, and UC Berkeley's ability to serve California students by meeting the enrollment targets set by the state of California."
From its average student enrollment of 45,057 people, UC Berkeley must drop this number to 42,347 students. While it doesn't seem like a massive issue for the school itself, this enrollment drop will cost the university over 57 million dollars in projected revenue for the upcoming year. Berkeley must compensate for such a loss by offering less financial aid, less student service funding, and decreased campus maintenance. 
What this means for the future of UC Berkeley enrollment remains unknown. For now, the competition tightens between the best and brightest students.
About the Writer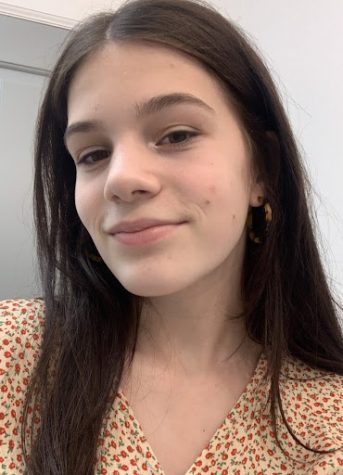 Preslee Adams, Staff Writer
Hi! My name is Preslee Adams, and this is my second year in journalism. I am filled with excitement for this upcoming school year and cannot wait to grow...