Los Angeles County Drops Indoor Mask Mandate
As COVID-19 cases decrease, more places begin to lift their mask mandates. Los Angeles, one of the strictest counties in California, has now made masking indoors optional.
After California announced that masks in public indoor areas would no longer be required, Los Angeles County followed suit and made face coverings optional. The United States Centers for Disease Control and Prevention moved the county out of the high-risk zone for COVID-19 transmission into the low-risk category. This decision is based on the number of virus-related cases in hospitals and the percentage of citizens in the county who have tested positive.
Indoor masking will no longer be a requirement for restaurants, gyms, shopping centers, grocery stores, and other recreational facilities. The lifting of the mandate applies to both those vaccinated and unvaccinated; however, masking is still greatly encouraged for everyone, regardless of vaccination status, to keep transmission rates low. 
Barbara Ferrer, the Los Angeles County Public Health Director, urges people to keep the same safety precautions, such as wearing a face-covering in crowded areas and getting vaccinated, stressing that the pandemic is far from over. 
"It's very tempting to think the pandemic is over, and we can return to the way things were before the pandemic," Ferrer said. "And while transmission has greatly slowed and we're in a much better place with our powerful tools that help so many avoid the worst effects of this virus, there do continue to be thousands of people whose lives, families, and work are disrupted each day because either they or someone close to them is newly infected with COVID-19."
Though the mandate has been lifted in most places, there are still areas of exceptions. Face coverings will still be required in airports, healthcare facilities, and public transportation areas. 
Schools have been considered an exception to this since Saturday, March 12. Now, school districts can choose whether or not to enforce masks. One district that has publicly announced that it will still require face coverings is the Los Angeles Unified School District. The district chose to continue to monitor transmission rates before coming to a definite decision about whether or not to loosen COVID-19 protocols.
It's still too early to tell how such a change will affect the number of COVID-19 cases. We might see the "end" of the pandemic as we know it or fall right back where we started. Only time will tell.
About the Writer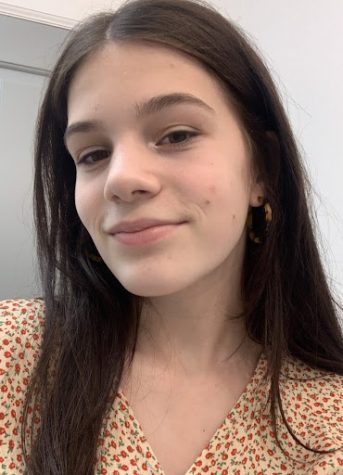 Preslee Adams, Staff Writer
Hi! My name is Preslee Adams, and this is my second year in journalism. I am filled with excitement for this upcoming school year and cannot wait to grow...