Nevada Death Penalty
The death penalty is currently under consideration of being used In Las Vegas, Nevada. This penalty will possibly be used in the case of a man who has been accused of kidnapping and killing a four-year-old boy. Authorities say that the man had stowed away the body in a freezer while at the same time keeping the young boy's mother hostage. 
Nevada is one of 30 out of 50 states that still allow the death penalty or capital punishment. The last time the death penalty had been used in Nevada was back in 2006 when Daryl Mack was put to death for murder. There are currently 74 prisoners that are on death row in Nevada. 
The alleged criminal, Brandon Lee Toseland (35), appeared in court on April 15 and pleaded guilty to all ten charges.  These charges include murder, kidnapping, child abuse, and felony domestic battery (it is suspected he strangled the young child's mother). Toseland is at this moment being held in Clark County Detention Center, where he was brought prior to his arrest on February 4. Toseland has no bail at this time.
The boy's family had moved in with Toseland in January of 2021 after the dad had passed away from respiratory illness. Toseland had been discovered in an automobile with the young victim's mother. Authorities found them due to the seven-year-old sister of the boy. She had given her teacher sticky notes from her mom explaining she was being held prisoner and that she thought her son had been killed at Toseland's house. Once authorities had searched both the car and the house, it was said that they had found handcuffs with the mother in the car. They had also found the boy's body inside of a freezer in the garage. The body had been wrapped in plastic and had many visible injuries suggesting the victim had been physically abused. The lead investigator on the case has yet to receive any form of a medical report or an autopsy, but it is suspected that the boy died of internal injuries. 
The family's lawyer also accused Toseland of physically, sexually, and emotionally abusing her as well as her children. The mother stated that her children were kept from her at most times. One woman who had a relationship with Toseland about five years ago had watched the trial in court and came out to say she had been worried about what her children may have had to go through living in that house.
Brandon Toseland has pleaded guilty to all ten charges and the death penalty is still in consideration of being used. If the court decides to go through with this punishment this will be the first time in 16 years that nevada has put the death penalty to use.
About the Writer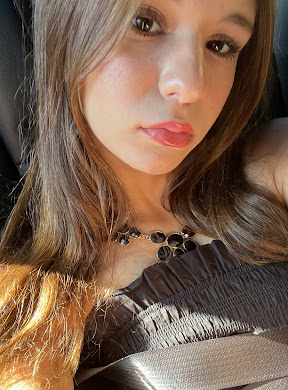 Viktoria Brajanovska, Marketing Staff
Hello everyone! My name is Viktoria Brajanovska. I am prepared to focus on my work this year after a very long but relaxing summer. I am a Quartz Hill...