Is This an Endemic?
March 2020. The month that COVID-19 made its way across the globe. What started as a two-week spring break turned into two months of isolation and, before we knew it, two years of uncertainty and fear amongst the world. 
COVID-19 stressed healthcare facilities, left millions of people without jobs, and trapped families in their homes for longer than anticipated. Now, as cases subside and variants become much less severe, the question of whether or not we are approaching an "endemic" persists. 
I am sure we are all tired of hearing the word pandemic. After all, two grueling years of being stuck in a pandemic make you never want to think of it again. But there's a new and more uplifting term that we are starting to hear: endemic. So what does it mean?
The term endemic refers to a disease that is still present but only exists at a baseline level. So, while people can still become infected with COVID-19, the outcomes and spike periods are much more predictable. 
Endemic diseases continue to affect millions of people every year; however, with the development of vaccines and herd immunity, the effects of a disease are much more minuscule compared to a pandemic. 
Lone Simonsen, the PandemiX Center Director, said, "It will be no more deadly than seasonal flu, or may be mild like one of the cold-causing coronaviruses….The reason for this is that we have a lot of immunity, and we keep getting boosted from the infections that we run into," Simonsen added.
An endemic does not signify the end of COVID-19 as we know it. Vaccinations and immunity may dwindle over time. And as we have already observed, new variants and strains are likely to develop, which may be as, if not more, deadly. An endemic simply means that we can manage it within our day-to-day lives. The only way to keep an endemic disease in control is through control measures such as vaccinations and testing.
While COVID-19 is not quite yet in its endemic phase, we are more equipped to face the challenges it brings and slow the spread. There is no definite answer to the end, and the COVID-19 endemic is still a mystery, but having control of the disease is not out of reach.
About the Writer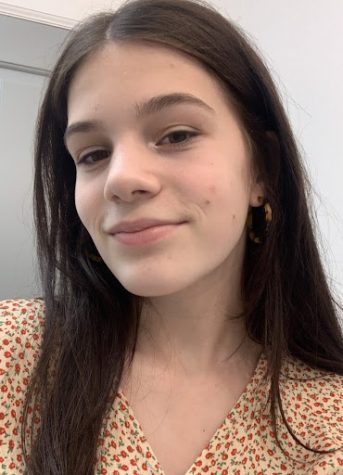 Preslee Adams, Staff Writer
Hi! My name is Preslee Adams, and this is my second year in journalism. I am filled with excitement for this upcoming school year and cannot wait to grow...