Quartz Hill Boys Volleyball
In recent years, the Quartz Hill Boys Volleyball team has seen lots of success. Following a CIF Division One Finals run in 2018, Quartz Hill has dominated the Golden League, not losing a single championship. However, following the 2020-21 COVID season, there were lots of doubts about the future of the team, as the starting lineup consisted of five seniors. Going into the start of this season, the team only had one senior, captain Marcus Bonner. Through his leadership, the Royals were able to have another successful season, finishing league champions with impressive performances in many tournaments.
Training for the season began as early as the first week of January. Coach Ryan Dunham knew there was a lot of practice needed to train the young team. Coach Dunham states, "Last year, we were led by a largely senior team, so going into this year, I knew that we had to start very early if we wanted to play well. I also made sure to get us into as many tournaments and games as possible because every rep matters." The first scrimmages began on February 12th—a wake-up call for the Royals as they faced off against many division one and two teams.
A large part of the Royal's success revolves around their young talent, as well as their experienced senior. First-time outside hitter and sophomore Kristian Ramones was an important find for the Royals. Despite only being five feet and eight inches, Ramones was one of the highest percentage and most reliable hitters on the team, with a vertical jump of over 40 inches. He played a crucial part in both victories over Highland and a five-set victory over Lancaster. Ramones, in conjunction with experienced players like Taysen Ford (junior and opposite hitter) and Marcus Bonner, pushed the team to their limits to ensure a league championship. 
Captain Marcus Bonner states, "Going into the season, I did not have a lot of hope for the team. We had our Libero Nilesh become our setter, and it was really difficult for him to get used to the position. I was shocked to see the growth of all of our players, and this was honestly one of my favorite teams I've ever played on. I'm so proud of them and can't wait to see how they do next year." Bonner is committed to San Diego State University, where he plans to major in International Business and play on the club volleyball team.
Overall, the Royals had a very successful season, and their future is looking bright. A majority of the players will be playing together in the offseason on a club team. We wish nothing but the best for them, and congratulations on a great season!
About the Writer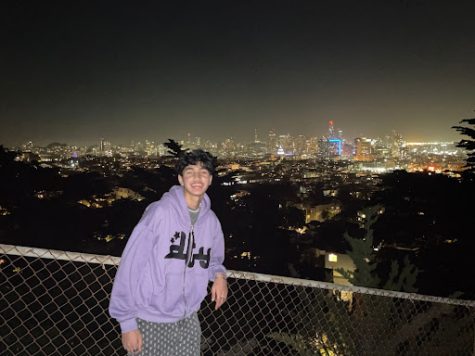 Nilesh Kumar, Print Editor
Hey Royals! I am Nilesh Kumar, a senior and four-year writer for the sports section of The Ubiquity. I'm also the editor of the physical newspaper, meaning...