All the Bright Places Movie Review
All the Bright Places was a terrific movie. It was fantastic, and for anyone interested, it is available on Netflix. I didn't want to stop watching this movie since it was exciting and interesting. 
It revolves around two characters who fall in love with one another. Theodore Finch (Justice Smith) and Violet Markey (Elle Fanning) are the main characters. Violet was involved in an incident with her sister, who died in a car accident. The film begins on the bridge where her sister died. Violet thinks about suicide by jumping off the same bridge. Theodore, out for a morning run, sees her and succeeds in talking her out of it.
The two of them become close as time progresses, but at first, it isn't so easy for Theodore to convince Violet to come out of her shell. Despite her best efforts, Theodore keeps Violet from moving forward. However, the relationship begins to emerge when Theodore chooses Violet as his partner for a school project. During the completion of the project, the two have to visit multiple locations in Indiana, which allows Theodore to help Violet heal from the tragedy of losing her sister. 
Violet is attractive and popular, with a popular boyfriend and a supportive family. Theodore is known as "The Freak" because of his occasionally unpredictable behavior. Theodore comes from a single-parent home, but his mother often travels for work, leaving her children to their own supervision. Luckily Theodore has an older sister to whom he is close. 
All the Bright Places focuses on the idea that no one truly knows what others are going through in their lives. Those who appear to have everything on the outside may actually be suffering silently. Overall this movie was terrific, and I highly recommend it. It is sad, funny, engaging, adventurous, and much more. This movie provided so much to the audience, and I am delighted with the film's outcome. I give this movie a 10/10.
About the Writer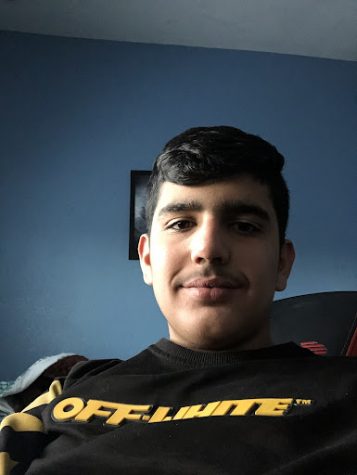 Karam Askar, Staff Writer
Hi, my name is Karam Askar. I am a freshman at Quartz Hill. I like this school so far because I find all my teachers friendly. My favorite color is red,...