Expecting Perfection from Celebrities is Furthering Our Social Divide
As a teenager in 2022, chances are you have at least one form of social media. You will also likely spend anywhere from five to eleven hours on your phone, watching Tik Tok drama channels and checking the latest names under Twitter's "Trending" tab. Teens have become the first people you ask when you want to hear about celebrity gossip. As interesting as that can be, there is a fine line between relevant conversation and harmful rhetoric surrounding stars. 
The months of August and September welcomed us with immense heat and a lot of celebrity drama. Kicking off the summer, "Euphoria" star Sydney Sweeney sparked conversation when pictures from a family get-together hit Twitter. Fans were upset over the photos, as they included Sweeney's family member's wearing Blue Lives Matter shirts and other "patriotic" clothing, which fans deemed racist. As a Black Lives Matter supporter, I understand how this clothing can be upsetting. However, fans were upset at Sweeney herself for her family's attire and beliefs. 
This specific rhetoric is the internet culture with which I take issue. For days as I scrolled through Tik Tok, I got videos from drama channels "exposing" Sydney Sweeney for "racism," when in reality, there was one photo of a family member wearing a t-shirt. Here's something to think about: why are we surprised when we see wealthy white people in America sporting right-wing views? Furthermore, why are we blaming Sweeney for her family's political viewpoint? 
Around the same time, drama flourished as endless tabloids printed catchy headlines about one of the most relevant names in the industry right now: Harry Styles. In light of the movie Don't Worry Darling coming to theaters, it seems that everyone is grasping for the drama surrounding one of the stars, Harry Styles, and the female lead, Florence Pugh. 
The drama ranged from director Olivia Wilde and Pugh secretly hating each other to Harry Styles spitting on Chris Pine at the Venice Film Festival. Let me remind you; Styles has been media trained for twelve years now– he didn't spit on a world-class actor. 
All of the drama relayed is a wonderful example of how cancel culture is taking us further away from holding celebrities to regular human standards. Whenever we see gossipy titles and pass them on to friends, we separate ourselves from stars, feeding into toxic parasocial relationships.
At the end of the day, celebrities are just people. They might have family members with unsavory political views or some drama on a film set. But all things we see as "cancel-worthy" are simply human traits. The more we put stars on a pedestal, the more they can see us as less-than.
About the Writer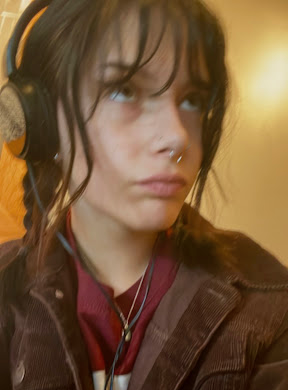 Faith Crossan, Staff Writer
"To love the hibiscus, you must first love the monsoon" - Hala Alyan, "Thirty"
The past four years have felt like a monsoon. And now, as the clouds...