Girls Royals Volleyball: First and Second Round of The CIF Playoffs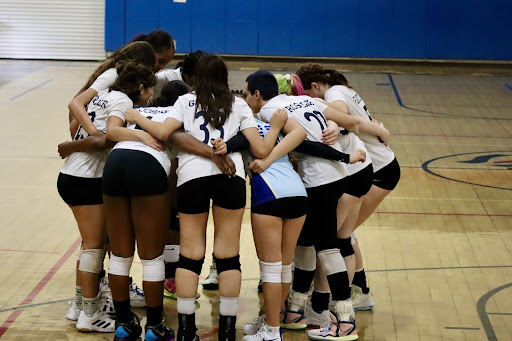 The Girls Royals volleyball team has officially finished their Golden League season by going undefeated in sets and matches (14-0). Now that they have finished Golden League, they've secured a spot in the CIF Division 5 playoffs. Coach Gutierrez and his team have been preparing for playoffs since day one. They have their eyes and hearts set on winning CIF and bringing home a ring for the school. 
In the first round of the CIF playoffs, the girls faced off against Maranatha High School from Pasadena. The game occurred on Oct. 20, 2022, in our home gym. The big gym was packed and full of supporters of both teams. Right from the starting whistle, our girls were in the zone. One of the biggest reasons they demolished the Maranatha girls in the first set was the lefty setter, Taylor Boone. Boone went on a 14-point serving streak and showed no mercy for the other team. When asked about the thought process during the serving streak, she said, "During my serving streak, all I could think about was helping my team succeed. We were a couple points behind Maranatha before I got on court, so when I got to the serving line, I was focused on what I could do to get us up. I'm not a hitter or a passer, so I couldn't get incredible digs or hits, but what I could do was get a couple aces and get the other team out of system. It felt good watching our score go up, and I even felt proud of myself at one point because it felt like my years of practice and decision-making were really paying off at that moment." Our girls beat the Pasadena high school in three straight sets without breaking a sweat, sending Maranatha home with a tragic end to their season [Set 1 (25-12), Set 2 (25-13), and Set 3 (25-18)].
The girls had a much more formidable opponent in the second round of the playoffs. The team they matched up against was Bishop Amat Memorial High School from La Puenta, California. The match occurred in our home gym on Oct. 22. This match was much more eventful than the one before. Moments after the starting whistle was blown, the Royals seemed like they were going to repeat the game against Maranatha. They breezed past the first set, winning 25-13. The second set was a different story. The Royals started making errors, and Bishop Amat capitalized on them. It was a hard-fought set, but Bishop Amat took this one, making it the first set that the Royals lost in their home gym throughout the season. Our girls took that to heart and pushed past the following two sets to win the game [Set 1 (25-23), Set 2 (22-25), Set 3 (25-13), Set 4 (25-21)].
Our Girls Royals Volleyball Team is now preparing for the quarter-finals of CIF, which will take place on Oct. 26. They will face off against Marina High School in Huntington Beach. This time, they are away from the comfort of their home gym. When I asked some of the players what their primary focus is (now that they have made it into the quarter-finals) Caroline Toberman (Libero) answered, "My focus going into quarter-finals is to make the setter's job easy. If I can slow down the first contact, we can be successful as a team. Another one of my goals is to have a consistent deep serve with little to no errors. One point means everything in CIF." 
The farther they go, the more challenging it gets. The Royals Volleyball Team needs YOUR support, even if it's from home on your couch. If you can't make it, you can purchase a monthly subscription (cancel anytime) to the NFHS Network for just $12 and watch it live in the comfort of your own home. Let's wish them luck and hope they bring back a big banner and a shiny ring for the school. Go Royals!
About the Contributor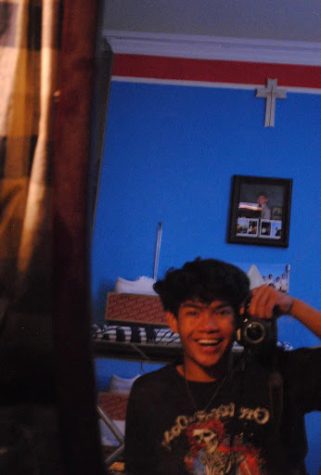 Kristian Ramones, Staff Writer
Hey Royals! My name is Kristian Ramones and this is my first year in Journalism. I am a junior and a writer for the sports section of the school newspaper,...