Will Victor Wembanyama Be the Next NBA Success?
The new French teenage basketball player, Victor Wembanyama, has left a new impression on basketball society, mainly thanks to his skill in scoring as he benefits from a tall height. With the traction he gained over such a short time, people are starting to wonder who this kid truly is.
Victor Wembanyama is 18 years old and was born and raised in Le Chesnay, France. He currently plays power forward in professional basketball for the Metropolitans 92 and is considered one of the best prospects of his generation. His natural athleticism originates from his parents. His father, Felix Wembanyama, was a professional long jumper, and his mother, Elodie de Fautereau, played women's basketball. 
The main motive for his seeming like a potential unstoppable force in the NBA is his height. At 7 feet and 3 inches, he shoots consistently, which is often rare. In comparison, Shaquille O'Neal was 7-foot-1 and had only hit one three-pointer in his 19-year career. Wembanyama has hit over 130 three-point shots in his three-year professional career. He already has such high standards that people don't talk about him as a future all-star when joining the NBA and instead start the conversation by considering him as a "future MVP." All of these comments are understandable, considering there have only been 26 players that were 7-foot-3 or taller in the NBA. Of these 26 players, only three were accepted into the basketball Hall of Fame. Unfortunately, being too tall in the NBA has its disadvantages, mainly due to the number of injuries one can obtain. 
Wembanyama has already been projected to be the best prospect coming into the draft since Lebron James in 2003. At first, this may seem like a long reach, especially since he has not played against many similar talents in the NBA, but seeing him play explains why he is projected as the number-one pick in the NBA draft in 2023. He can keep up with traditional point guards and still be able to play like a center. Plus, he can also create his own shots and space the floor, giving his teammates more opportunities. Teams are willing to trade generations of talent to get the chance to draft this newcomer. Many people are excited to see Victor Wembanyama play in the NBA.
About the Writer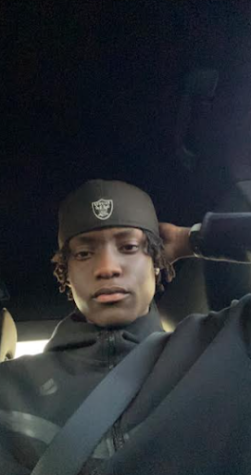 Panashe Mafukeni, Staff Writer
Hey Royals! My name is Panashe Mafukeni, and I am currently a sophomore at QHHS. Since it is my second year, I want to try new things that I haven't...