Quartz Hill vs. Highland: A Fight for the Golden League Championship
On Thursday, October 27, the Royals battled for the coveted Golden League Championship. Boasting a CIF regional title the previous season and taking on a new head coach, all eyes were on the Royals to see if they could pull off a heroic upset against the reigning champions: Highland High School. Playing at Highland's home field, Quartz Hill was at a disadvantage from the start, as the Bulldogs proudly ran out of their inflated tunnel, cheered on by what felt like the entire stadium. Highland boasted an impressive 6-0 Golden League record going into the game, while Quartz Hill was 5-1, with their only loss to Palmdale on opening night.
The Bulldogs were hot off the rip, scoring their first touchdown within the first seven minutes of the game. Highland would capitalize on their early momentum to put a total of 20 points on the board to end the quarter. It was clear that the pressure of the atmosphere, game, and offense of Highland outclassed that of the relatively inexperienced Royals when it comes to championship games. 
"We thought we were ready, but clearly we weren't," Wide Receiver Oliver Weese said. "I think the pressure of such a big game got to some of us from the get-go and we let them take an early lead that was hard to recover from."
The Royals remained dry throughout the second quarter, as player of the game Brandon Johnson had a 50-yard pick-six with less than a minute left of the quarter. The Quartz Hill offense struggled to break through the Bulldog defense, as the score was 0-34 going into halftime.
"It was honestly somewhat embarrassing," defensive player Dorsey Davis said. "We knew Highland was strong, but 0-34 at halftime was not what we expected. Our goal was to just put as much out there as possible and fight as hard as we can going into the half."
Despite such a devastating lead, Quartz Hill didn't completely lose morale entering the second half. Such a positive mindset would contribute significantly to the Royals' success, outscoring the Bulldogs 22-12; there was hope for a comeback. 
But the efforts were a little too late. The early-game points put up by the Bulldogs in the first half would be too much for Quartz Hill to recover from. The game ended 22-46 with Highland taking home the Golden League Championship and Quartz Hill finishing as runner-ups.
Regardless of the outcome, the Royals put on a show against a strong team like Highland. It was a great effort and still an impressive season. Great job and good luck in the playoffs, Royals!
About the Writer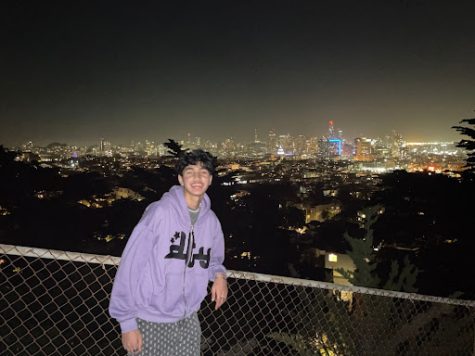 Nilesh Kumar, Print Editor
Hey Royals! I am Nilesh Kumar, a senior and four-year writer for the sports section of The Ubiquity. I'm also the editor of the physical newspaper, meaning...