Review of "Midnights" Album By Taylor Swift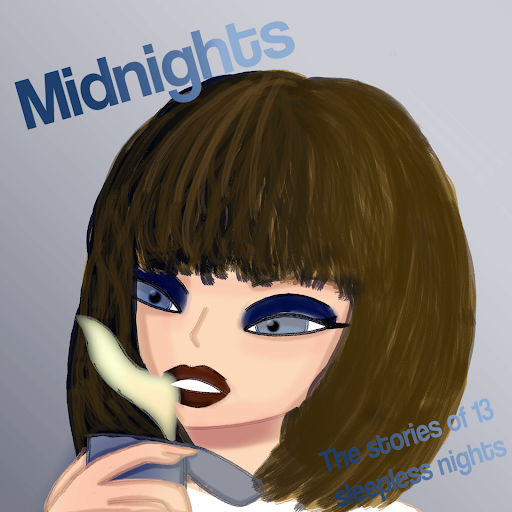 We all know the hype surrounding the new release of Taylor Swift's new album "Midnights." She has yet to release a completely new album since 2019. Sure, she's made Swift's versions of her old albums, but we've been waiting on new songs to help all of our heartbreaks. I'll review the top songs in this album and my top two favorites.
The first song up is "Lavender Haze." Her vocals are fire in this song. This is the type of song to go on a morning jog. It's upbeat and makes you want to get up and dance. You could listen to this in the car and bop your head to the beats. It has no meaning behind it other than being a pop song. I give this song an 8/10.
The second song is "Maroon." Now, this is one of the best because it's a different take on one of her old songs, "Red," for all the Swifties. You could slow dance to this song and glide. Fans have even speculated that the cryptic "Maroon" may be about pop sensation Harry Styles, with whom Swift had a brief relationship between 2012 and 2013. The song "Clean" from Taylor's fifth album, 1989, is believed to be about Styles and details the end of another romance. Many people believe that the sentence in "Maroon," "The burgundy on my t-shirt when you splashed your wine into me," refers to the wine-stained clothing that "Clean" mentions. This one is a 10/10.
The third song is "Anti-hero." This song is the number-one hit out of all the songs on the album. It's not my favorite, but it is catchy. It's a bit pick me. When she says, "I'll stare directly at the sun but never in the mirror." The song is about how Swift is tormented by her previous errors in a sequence of vignettes highlighted by simmering synthesizers. Her voice is pretty: 7/10.
The fourth song is "Snow on the Beach," my second favorite. I could die peacefully while listening to this song. It features Lana Del Rey, which makes it ten times better. Her vocals sound so soothing. The violin and shimmering synth create an impression of majestic beauty, quite literally like snow on the beach. Symbolism is one of Swift's favorite things to include in songs. Although I expected Lana Del Rey's feature to be more involved, I would still rate this song 10/10.
"You're on Your Own, Kid," the fifth song, indulges in the outsider, driven by unrequited love, retreats to her bedroom and composes the songs that give her the freedom to leave the small-town routine behind. She discovers that reality is not a storybook. "I gave my blood, sweat, and tears for this/I hosted parties and starved my body/Like I'd be saved by a perfect kiss," she sings. Nodding subtly as she describes her difficulties with disordered eating. She closes on a positive note by encouraging her audience to "create the friendship bracelets," emphasizing that every mistake may serve as a teaching moment. But she still has the unpleasant recollections, waiting for the midnight hour to bring them back into sharp focus. Swift is such a lyrical genius it is absolutely insane.
In "Midnight Rain," the sixth song, Swift addresses the pursuit of profession above love. It is set against a background as sparkling as the namesake weather. The production magnifies her natural up-talk and transforms her voice into a dramatic sound: "He wanted comfortable, I wanted that pain." It also depicts the heartbreak when differences occur between two lovers. This song exemplifies the synth in this album: 7/10.
In "Bejeweled," Taylor Swift offers some wisdom: "Puttin' someone first only works when you're in their top five." That's good advice, to be honest. There's some symbolism in her lyrics of a lover who cannot abandon her in the depths of his heart. She is deserving of the world, but this does not imply she will lose her radiance. She would rather be the center of attention than be overtaken by someone else. I liked the meaning behind this song, but I didn't really vibe with it, so I rated it a 5/10.
"Labyrinth" is my favorite song on the album. It is just so unique, and let me tell you why. Nothing beats discovering new love after a painful heartbreak. Swift expressed the anxiousness of finding new love after heartbreak in "Labyrinth." This song takes a journey through her former relationships, revealing her uncertainty and cynicism about finding love. It does not stop there. Through a new love, she discovers hope. Swift admitted to having a phobia of elevators, which she used to express her dread of falling in love too soon. Taylor's dread of falling for someone after a bad breakup is detailed in the chorus, with a new lover unexpectedly swooping in and altering her perception of love. I sympathized with Swift because of the lyrics so much that it automatically became my favorite. The vocals, musical elements, rhythms, beats, and instrumentation were terrific: 10/10 for sure!
This album is a hit; most songs were in the top 100 in the U.S. for a while. Swift's narration was ambitiously colorful, with emotive synth music. The tracks are based around voice effects and retro synths; it's a low-key sound that's more concerned with establishing the scene than following trends. Overall we got some girl boss energy over here, and everyone is definitely feeling it.
About the Contributors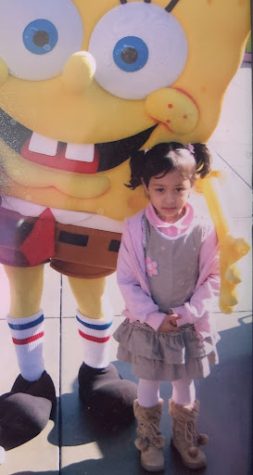 Amity Hoque, Staff Writer
Hey Royals! My name's Amity, and I'm a junior. I very much look forward to writing for the school newspaper. This is my first year of Journalism, and...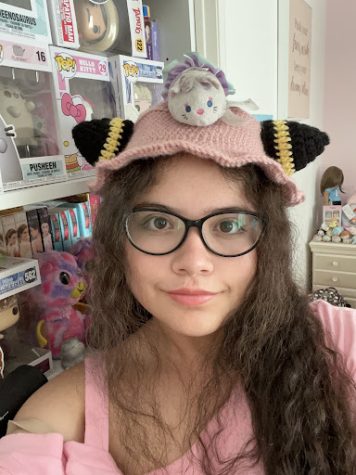 Ashlee Guardado, Multimedia Staff
Hey! I am Ashlee Guardado, and this is my final year in Journalism. I am a senior and have been an honors/AP student since middle school. I'm an assistant...