"Puss in Boots: The Last Wish" Review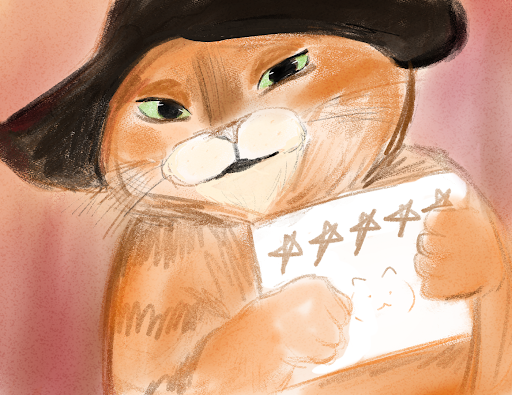 Our favorite, fearless hero in boots returned to the theaters on December 21, 2022, and took the world by storm. DreamWorks Animation redeemed themselves after they released "The Bad Guys," which by no means was terrible but simply average. "Puss in Boots: The Last Wish" has already amassed $300 million worldwide, and it's only increasing. The movie follows the legendary adventurer outlaw, Puss in Boots, in his journey of facing reality– he only has one life left. The adventure contains many puppies (or cat) eyes, action, and a lot of magic. 
The movie begins with Puss in Boots throwing a fiesta at the governor's house, and right from the beginning, we look at the beautiful animation. Puss in Boots' dancing at the fiesta was an extraordinary presentation of what's to come. Throughout the entire movie, the dynamic movements of all characters are incredible. 
The film takes a unique anime approach, particularly during the fights to highlight the action. Each flashy move during the conflicts between Death and Puss in Boots incorporated elements typically present in anime. The instant teleportation and swift movements by the characters are not usually seen in American animated films, but this unique approach is one that I welcome. Although the movie does have some scenes where the animation seems choppy, for the most part, it's highly entertaining and unique, especially in its fights.
Although the animation exceeded my expectations, the overall plot was generic. "Puss In Boots: The Last Wish" followed the typical sequence of any children's adventure movie. However, its delivery was executed skillfully. Puss in Boots' comedic lines were refreshing and reminded us why he's one of our favorite cats in Hollywood. Antonio Banderas did an excellent job of following through with every line and gave an unforgettable voice to Puss in Boots. The introduction of characters like Perrito made the movie even more enjoyable. However, the one who stole the show and caught the attention of many fans was Death himself. His introduction is unforgettable, and the signature whistling only adds to his menacing personality. He exemplified what an antagonist should be– one that gives PTSD to his opponents. His design was also unique, and his frightening bright, red eyes gave a unique representation of death in the media. 
Overall, the movie follows a cliche storyline but meets every standard required to be a remarkable comedy adventure film. New and absorbing characters such as Death helped elevate this movie and put it on a pedestal untouched by very few animated films. This movie is a must-watch for anyone who enjoys animated films and receives a 9/10 in my ratings.
About the Contributors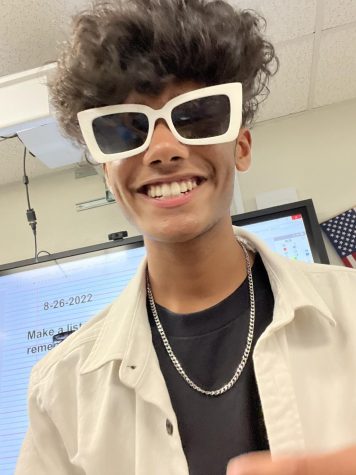 Syed Islam, Copy Editor
Hi Royals! I am a senior, and this is my fourth and final year on The Ubiquity staff. Being my second year as an editor, I look forward to seeing what...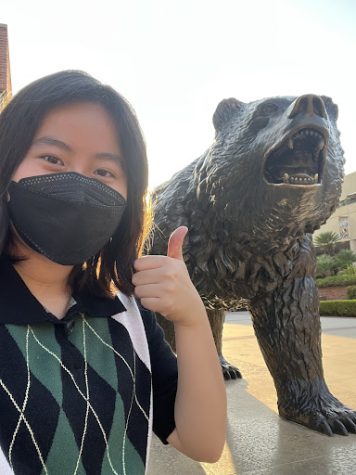 Tiffani Pe, Copy Editor
Hello again, Quartz Hill! My name is Tiffani Pe, and I'll be serving as an assistant Copy Editor for the QHHS Ubiquity. Being a senior IB student with...