Is LeBron Still Jordan's Legacy?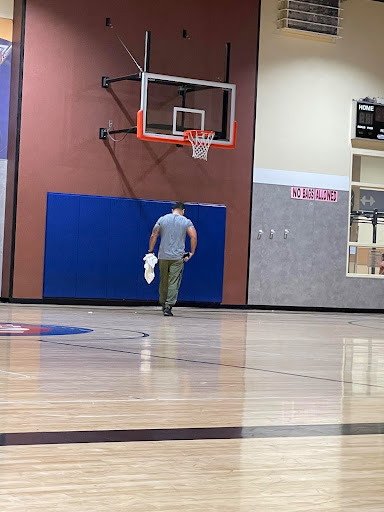 The ongoing debate discussed in barbershops, parties, and sporting events could potentially end with LeBron's new accomplishment to his legacy. On Tuesday, February 7th, 2023, LeBron James officially passed Kareem Abdul-Jabar for the total points by a single NBA player in the history of the NBA. In Staples Center against the Oklahoma City Thunder, LeBron broke the record with a fadeaway jump shot at the free-throw line. Throwing his arms up in celebration, the previous holder stood up clapping for the King. The game was stopped to pay tribute to the new ruler of the scoring title. The recent addition of many achievements in LeBron's arsenal could potentially end the never-ending G.O.A.T. debate in the basketball world.
Kareem's record stood for nearly four decades. Kareem's career record of 38,387 total career points was meant to be unbreakable by many for an extended period. After Jordan's historic 15 years on the Chicago Bulls and Washington Wizards, he fell short of this record and only placed 5th in all-time scoring. Many argue that time spent in retirement for several years heavily tarnished this number and could have easily been higher. Also, some NBA critics blame this positioning because Jordan's career was three years shorter than LeBrons. Despite this, many NBA players still argue about who is the greatest player of all time. 
Two-time NBA Champion Kevin Durant took a different approach to the debate. He states, "Michael Jordan is the G.O.A.T., while LeBron is the most accomplished player in history." Durant then explains that performance is a much different aspect of the game than accomplishments. 
Compared to accomplishments, both have built up the two most incredible resumes ever. LeBron has racked up the all-time leading scoring title, four NBA Championships and Finals MVPs, 17 All-NBA selections, and four regular season MVPs. On the other hand, Jordan has amounted to six NBA Championships and Finals MVPs, five regular season MVPs, 10 All NBA selections, and one DPY. 
Comparing the two based on numbers wouldn't do them justice. Countless other factors play into these accomplishments that are undetected by strict numbers. LeBron's four championships were against statistically much harder teams with far less surround cast than Michael Jordan. LeBron's surrounding cast of only one all-star, Kyrie Irving, had to constantly meet the heavily stacked Golden State Warriors time and time again. Along with this, people need to consider the era in which this new generation plays. The evolution of scoring has allowed teams to be far better at creating opportunities than ever before. 
To contradict this, many overlook the unseen statistics contradicting Jordan's debate for being the greatest of all time. For example, the playoff rounds following the Finals were far more complex than LeBron's path to the Finals. Jordan's schedule in the Eastern Conference was much superior to the competition LeBron faced in the East. To add on, Jordan played in an era where rough and physical play was overlooked and generally opposed to the "softer" league of the 2010s. 
Although the debate may continue for eternity, it is best to applaud greatness still when it comes. It is rare to find generational players like LeBron surpassing almost every record set by players in the past. Some argue for LeBron's G.O.A.T. status, while others hold their ground that the past still exceeds the present. Nevertheless, despite all this, we all applaud LeBron's historic night.
About the Contributor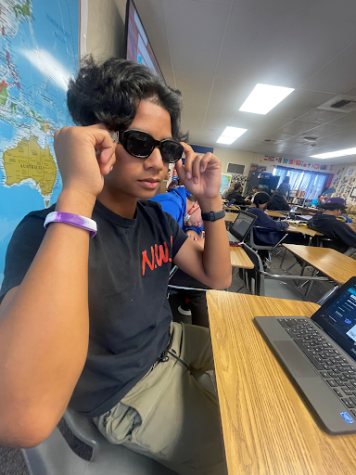 Luke Ligsay, Staff Writer
My name is Luke Ligsay, a sophomore student-athlete and a writer for Quartz Hill High School's sports section of The Ubiquity. As a first-year writer...