Multicultural Assembly
Quartz Hill High School's famed Multicultural Assembly makes its heroic return four years after the pandemic had halted the long-lasting tradition. The 2022-2023 Multicultural Assembly involved a conglomerate of numerous cultural performances and games that thrilled the crowd and reminded the Quartz Hill family of the beauty of diversity.
The Multicultural Assembly had been one of the most anticipated assemblies during the year before COVID. The club's advisor, Mr. Cassady, is proud to be the advisor of a club that maintained the tradition of the assembly for up to 24 years. More than anyone, he was excited to hear about the return of the Multicultural Assembly.
This year, the assembly consisted of seven performances from seven different dance teams. The assembly kicked off with an exciting performance from the Bollywood Clubled by Amity Hoque. Many were excited and enjoyed the performance of the team, as they had never performed in any other assembly before. Despite their lack of exposure in the assemblies this year, it's safe to say that they killed the performance. From beginning to end, each member maintained facial expressions fit for professional dancers while performing tiring and intensive movements.
Transitioning from Bollywood to an exciting performance from the Tinikling Club. The rapid clapping of the TK sticks excited the crowd as Pinkpantheress's Boy's a Liar made everyone sing their hearts out. Overall, the TK performance remained consistent with their performances from past assemblies.
After the Tinikling Club, one of the most popular dance groups in school, came on stage. Hip-Hop Club blew the audience away, as they do in every assembly. Their performances are known to be one of the most anticipated at every assembly, and they did another phenomenal job of maintaining that reputation. Their quick transition into the ballroom dance was one that many in the crowd were not expecting. The crowd harnessed their inner romantics as they danced to an 80s restaurant pop song.
Ballroom's performance was followed by an intermission with the crowd participating in a red-light-green light game inspired by Squid Games, after an excellent display of innate competitiveness. The assembly was wrapped up by performances by K-Pop Club, Folklorico, and Spanish Dance Club.
The Multicultural Assembly is an excellent reminder of the dedication and perseverance that is taught and practiced at Quartz Hill High School. Despite many of the officers not knowing about the methods of hosting the Multicultural Assembly, they were not afraid of venturing into unknown territories to bring back a tradition that the community treasured.
About the Contributor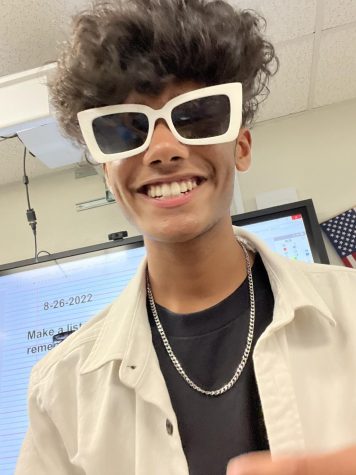 Syed Islam, Copy Editor
Hi Royals! I am a senior, and this is my fourth and final year on The Ubiquity staff. Being my second year as an editor, I look forward to seeing what...