Class of 2020: Next Steps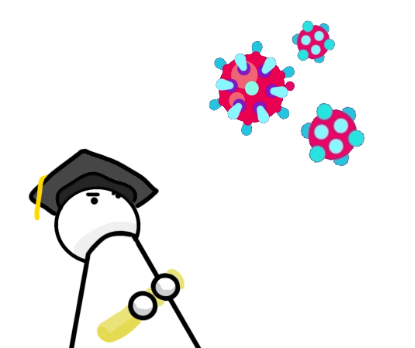 As students and teachers transition their bodies from lazy, quarantine-governed summer to the demanding environment of classes, we are too immersed in our grievances about online learning to realize that we are not the only ones suffering.
This year, QHHS seniors, the Class of 2020, were robbed from several staple senior activities, including Prom, Senior Sunset, and the graduation ceremony. Still, they have had to move forward, and now, they are all taking different paths for their future.
One recent graduate, Jonathan Garcia, will be staying close to home, attending Antelope Valley College for two years before going into a police academy. Much like QHHS students, Garcia will be doing all online classes, something he is not entirely opposed to: "There is more freedom to work with my schedule. My biggest issue is that I cannot attend most of the Zoom meetings for my classes because they overlap with my job."
Despite this, Garcia shared that going to AVC was a good step for him. Furthering his education would, according to him, help him earn more after graduating from the police academy and make it easier to get a raise or promotion even later down the road. Furthermore, the online model spared him the cost of housing and other on-campus fees, allowing him to save money.
While Garcia is staying in the AV, many graduates have decided to expand their reach. Kambrie Miller, for instance, is attending UC Riverside this upcoming fall, with a major in entomology, or the study of insects. Similar to Garcia, Miller will be following a virtual learning model from a distance. The distance, however, is not stopping Miller's positive outlook; she mentioned her excitement "to make new friends and start moving further in my education and my future. It is a whole new adventure!"
Some past QHHS students, however, are taking their adventures outside of the Golden State.
Amber Stricklen is embarking on a new journey a couple of states over at Southern Utah University. Unlike most other graduates, Stricklen will be operating within the campus. "There are a few online classes that are utilizing Canvas and Zoom, but I have all in-person classes since I am an engineering major, and we have a lot of labs." Almost unsurprisingly, Stricklen is looking forward to getting the campus experience, moving into her dorm, and meeting her roommates.
Meanwhile, recent QHHS graduate and former Editor-in-Chief, Sheewa You is going straight into the Ivy League, attending the University of Pennsylvania in the fall as a freshman. The school's plans on reopening have gone under significant changes lately. You let on, "[UPenn] was originally going to adopt a hybrid schooling system where larger lectures are online and smaller classes are in person as a way to deal with the pandemic, but [the administration] changed that only weeks before the move-in date to announce that everything will be online." Now, You will be spending her time surfing between Zoom calls and online labs.
And, while staying at home has been a bit of a let-down, You also commented on her excitement to "meet new people and learn more about [her] interests through sophisticated lectures." Though UPenn first-year students aren't required to have an intended major just yet, the former Editor-in-Chief is hoping to dive deep into linguistics during her college career.
Of course, even with all the graduates' positive attitudes, there are still missed opportunities and canceled events that they wish they had experienced. Amber Stricklen was crestfallen to have her final robotics competitions and drone contest taken from her. Jonathon Garcia was upset about missing out on a trip to Six Flags Magic Mountain for Grad Night. However, Kambrie Miller offered a perspective we could all learn to adopt: "I was looking forward to Prom, and Grad Night, and graduation, but I don't feel sad about it anymore. [This wasn't] what I expected, but it's what I got, and I've accepted that. Besides, now I've got a fun story to tell!"
About the Contributors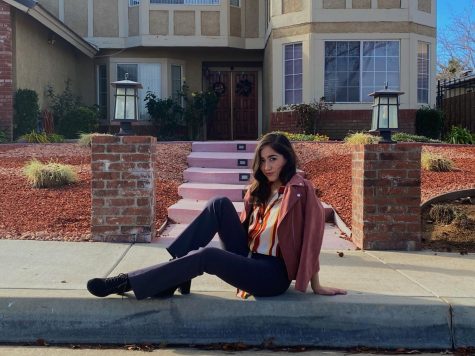 Melissa Canales, Editor in Chief
In one word, I describe myself as colorful. I adore watching sunrises and sunsets, reading books by candlelight, going on picnics with the stereotypical...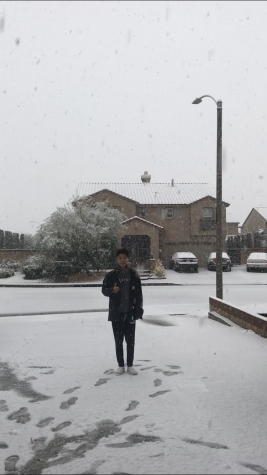 Brandon Kim, Multimedia Editor


Hello! My name is Brandon Kim, and I'm the editor of the images department for the Ubiquity. I love drawing, and surprisingly enough, I draw images...