The Courts Made the Right Decision
As many high school seniors in California are aware, the University of California has been court-ordered to stop using the SAT and ACT as a requirement for admission. While some students are cheering, others feel like the rug has been pulled out from under them. Overall, though, this is the right decision.
Certain students rely heavily on their high test scores to get into universities, but now that they are no longer used in the admission process, they panic. Whether it be because they lacked higher scores or felt that the tests were unfair, some seniors let out a sigh of relief when they heard the news. When I say that some students think that the standardized test is unjust, I mean that there are kids who grow up with the privilege of private tutors and SAT prep courses that other students cannot afford. 
According to Scott Jaschik from the media company and online publication, Inside Higher Ed, "In each of the three parts of the SAT, the lowest average scores were those with less than $20,000 in family income, and the highest averages were those with more than $200,000 in income, and the gaps are significant. In reading, for example, the average for those with family income below $20,000 is 433, while the average for those with an income of above $200,000 is 570." He also points out that White and Asian students scored higher than their Black and Latinx peers. White and Asian students usually come from higher family incomes, so they are therefore able to afford the tutoring and academic help that Black and Latinx children cannot afford due to their lower family income. Besides socioeconomic differences, some disabled students feel the test is biased towards their non-disabled peers.
Brad Seligman, the Alameda County Superior Court Judge who issued the preliminary injunction in the case of Kawika Smith v. Regents of the University of California, had this fact in mind. In his ruling, Seligman said, "While test-taking opportunities for all students have been limited, for persons with disabilities, the ability to obtain accommodations or even located suitable test locations for the test is 'almost nil.'" While it is evident that disabled students face challenges that non-disabled students do not, coronavirus has only heightened those obstacles for disabled children. 
Even though the University of California spokesperson has said that they "respectfully disagree with the Court's ruling," they have no choice but to heed the ruling. The factors that come into play in terms of student's scores, or even the ability to take the test were thankfully all taken into consideration, and the court's ruling was appropriate.
About the Writer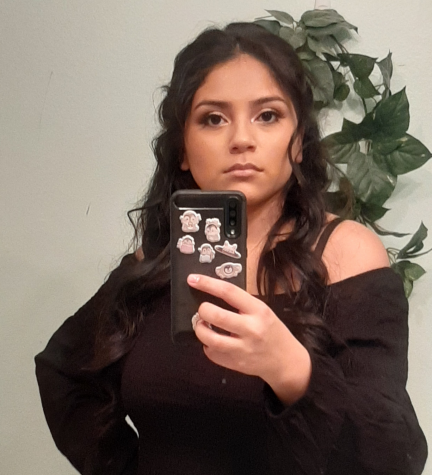 Anicia Aguilar, Staff Writer
Hi, everyone! My name is Anicia Aguilar and I'm currently a senior at Quartz Hill High School. This is my first year in journalism, which I know is late,...