Trump's Reluctance to Condemn White Supremacy Is A Red Flag
During the chaotic first presidential debate, there was a revolting moment where the moderator, Chris Wallace from Fox News Sunday, asked President Trump if he would be willing to condemn white supremacists and tell them to back down during the demonstrations.
Instead of condemning the groups straight away, as a leader should, Trump stated, "Proud Boys, stand back and stand by. But I'll tell you what: Somebody's got to do something about Antifa and the left. Because this is not a right-wing problem – this is a left-wing problem."
His hesitation to denounce the threat of white supremacy leaves all eligible voters with one question to answer: Will you vote for a hatemonger who refuses to condemn these hate groups?
Unfortunately, this is not even the first time he refused to condemn the actions of the terrorist groups. One of the first notable times that the President failed to disapprove of white nationalists was during his 2016 presidential campaign. When questioned by Jake Tapper from CNN, about whether he would distance himself from an endorsement by David Duke, the former grand wizard of the Ku Klux Klan, Trump responded with "Honestly, I don't know David Duke, I don't believe I've ever met him. I'm pretty sure I didn't meet him. And I don't know anything about him." Despite him claiming to not know of the former grand wizard, he cited David Duke's role in the Reform Party as a reason for him no longer wanting the party's nomination in 2000, when he ended his presidential campaign.
Another sickening moment of Trump's presidency came after the tragic events of the Charlottesville rally, "Unite the Right" on August 12, 2017, where white nationalists gathered for a rally over plans to remove a Confederate statue and met opposition by counter-protesters. The rally, unfortunately, ended in the death of Heather Heyer, and nineteen other injured people after a white nationalist accelerated his car into a crowd opposing the nationalists. Trump's initial response to this tragedy was, "We condemn in the strongest possible terms this egregious display of hatred, bigotry, and violence on many sides, on many sides." While it was the white nationalists who were to blame for the death and injuries, Trump refused to immediately blame them, instead of blaming both sides.
President Donald J. Trump has continuously shown throughout his presidency that he is unwilling to speak out against the actions of white nationalism and white supremacist terrorists, later backtracking his statements when faced with criticism. It shouldn't matter what side you are on, white supremacists are a threat to the nation and if the President is unwilling to immediately denounce hate groups, then perhaps he is not the right candidate to continue leading the United States.
About the Writer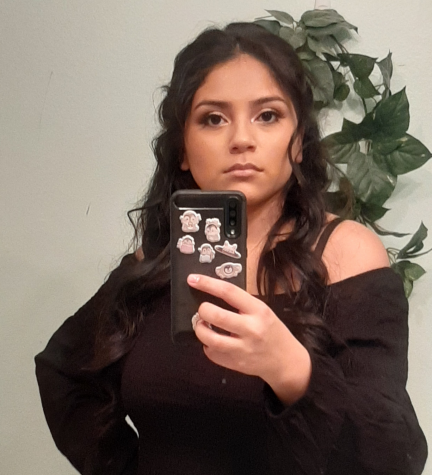 Anicia Aguilar, Staff Writer
Hi, everyone! My name is Anicia Aguilar and I'm currently a senior at Quartz Hill High School. This is my first year in journalism, which I know is late,...