The LA County District Attorney Race
All eyes are on the presidential race, and with good reason. While Biden seems to be leading the polls nationally, he is caught in a tie in key swing states. And, Trump, after recovering from COVID-19, which he tested positive for less than 48 hours after the first presidential debate, quickly got back on his campaign trail. However, while most people are concerned about the federal level elections, Los Angelenos have to be attentive to the important elections going on within the state. One of the most contested seats this year is the LA County district attorney race.
The largest local prosecutorial office in the nation, the LA County DA is not a position to be taken lightly. District attorneys, according to the California State Associations of Counties, are responsible for "the prosecution of criminal violations of state law and county ordinances occurring within a county under California Government Code Section 26500." Moreover, the attorney has the responsibility to protect victims who come forward with their cases and be a part of the process that decides the proper punishment(s) for the people charged with crimes. To run as a candidate, the person must be a law school graduate and a member of the State Bar of California.
With all these tasks under the DA's watch, electing an official to this position is not a light matter. Two people are battling for the position this election season: current DA Jackie Lacey and challenger George Gascón.
Jackie Lacey has been the LA County DA since 2012. She was both the first woman and the first African American in the position. During her 8-year career in office, Lacey addressed problems at the intersection of criminal justice and mental health. She spearheaded the efforts to create the Criminal Justice Mental Health Project in LA, which is currently working on providing alternatives to incarceration for non-violent offenders who would have otherwise served a prison sentence. Lacey had also worked on emphasizing and implementing de-escalation tactics for officers handling people in precarious mental situations.
On the cash bail system— which some call disproportionately unfair for low-income detainees who cannot pay these bails— the incumbent DA supports cash bail reform but not absolving the practice. On Lacey's campaign page, it states that she supports California State Bill 10, a law that would put into place a new system that would assess the risks of releasing detainees before their trial. Bail bondsmen have generally called this proposition, which is also on the ballot this year, a bad idea. They argue that bail bonds apply to only 20% of the detainee population and guarantee that someone (the bail bondsmen) will ensure that the charged people show up to their trial.
Lacey is also a supporter of the abolition of private prisons, which has, in recent years, garnered attention as lucrative businesses in which prison operators profited off of mass incarceration.
Despite her generally progressive agenda, Lacey has gone under fire for her failure to prosecute LA officers who have killed people, most of which have been Latinx and Black community members. The Black Lives Matter movement has rallied together to campaign against the female DA for the past two and a half years.
In an article for CNN, reporters Stephanie Elam and Jason Kravarik covered the rallies that have occurred nearly every Wednesday for 130 weeks. There, protestors chant "Killer cops ain't funny" and "Bye Jackie 2020!" in fervent distaste for Lacey's hesitance to prosecute cops who have killed civilians.
The tension is so dramatic that, in March, the BLM movement paid a visit to Lacey's house early in the morning. Contrary to what they were expecting, protesters were greeted by the DA's husband, David Lacey, holding a gun. After the event, Jackie Lacey came out with an apology statement, defending her husband for acting out of fear.
Leading figures of the BLM movement in LA did not accept her statement, arguing that their decision to visit her home came after Lacey refused to meet with activists in public meetings.
On the other side of the political race for the DA's office, George Gascon, a Cuban American attorney, hopes to unseat Lacey with his promises on criminal reform. After serving as an Army veteran, Gascon worked as an LAPD officer, moving on to police chief in Mesa, Arizona, then police chief in San Francisco until, in 2011, he ran and won the race for the DA of San Francisco.
During his eight-year career in office, Gascon prosecuted "more than 30 police officers for criminal conduct," according to his campaign site, a record strikingly different from that of Lacey's. And, if elected, Gascon vowed to re-open four cases involving fatal police shootings that DA Lacey declined to prosecute for lack of evidence that proves crimes beyond a reasonable doubt.
The challenger has also called for the termination of the death penalty, calling it "morally dubious at best" and citing the sentence's expensive nature. In fact, since 1978, California has spent nearly $5 billion on the death penalty, with costs covering the convicts' housing, prosecution, and execution. Furthermore, the Gascon campaign is taking the cash bail bond to the next step by promising to eradicate it and institute a risk assessment tool in its place.
In many respects, Lacey and Gascon are similar. Both are dedicated to prosecuting cases against companies that have hurt the environment, helping the mentally ill gain access to treatment, taking steps to prosecute sex offenders and abusers and fight government corruption.
About the Writer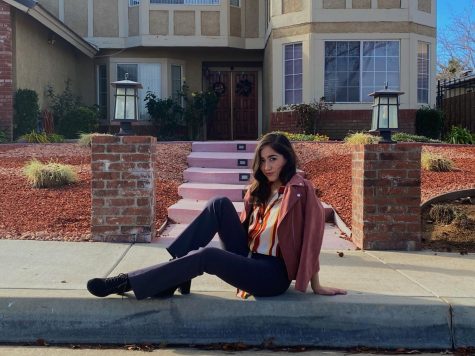 Melissa Canales, Editor in Chief
In one word, I describe myself as colorful. I adore watching sunrises and sunsets, reading books by candlelight, going on picnics with the stereotypical...