Disney's Newest Princess
Late October 2020, Walt Disney Animation Studios dropped their official teaser trailer for their upcoming 59th film, Raya and the Last Dragon. The movie was initially set to release later this month, but Disney decided to delay the release to March 12, 2021. Although it may seem like a ways away, those five months will probably pass in a blink of an eye with how quickly 2020 seems to be going. 
The film takes place in Kumandra, a fantasy world where humans and dragons once lived happily together. That is until the dragons sacrificed themselves against evil monsters called the Druun, resulting in their near extinction. With the Druun threatening to attack again 500 years later, Raya journeys to find Sisu, the last dragon, to restore peace and save Kumandra and its divided people.
Raya, the fierce protagonist warrior princess, who's trained her whole life to become a Guardian of the Dragon Gem, was initially voiced by Cassie Steele. However, the role was recast to Kelly Marie Tran. She is well-known for her role as Rose Tico, a rebel mechanic, in the Star Wars films The Last Jedi and The Rise of Skywalker. Tran was also cast as Dawn Betterman in The Croods: A New Age, scheduled to be released on November 25 of this year. Awkwafina will be voicing Sisu, a shape-shifting water dragon when she is in her human form.
Disney seems to be branching out more and more with different cultures in their films. The world of Kumandra is based on and inspired by several Southeast Asian cultures. In the teaser trailer, Raya is briefly seen using Arnis sticks, a weapon that originated from Filipino martial arts used similarly to swords. Not only is Raya going to be the first-ever Southeast Asian Disney princess, but Kelly Marie Tran is going to be the first-ever Southeast Asian actress to voice the lead role in a Walt Disney Animation Studios film.
Fans' expectations for Raya and the Last Dragon are pretty high, considering that the studios developing the film had previously created Moana and Frozen, both award-winning movies. Will Raya be able to step up to the standards set by the power princesses Moana and Elsa? Hopefully, Disney will accurately portray and represent Southeast Asian culture in the film. I pray that Raya and the Last Dragon will come out better than Disney's Mulan live-action movie. And who knows, maybe Dinsey won't charge us $30 to watch it.
About the Writer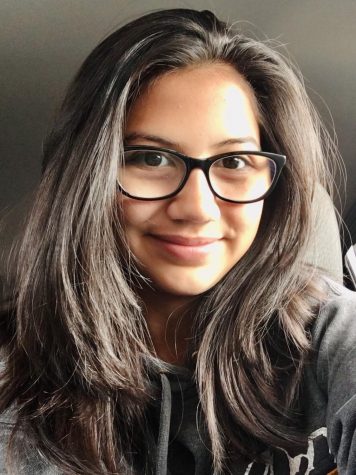 Evelyn Paulino, Staff Writer
Hey guys! How've you been? My name is Evelyn (as you may or may not know), but you probably know me as one of your everyday procrastinators. I'm a...