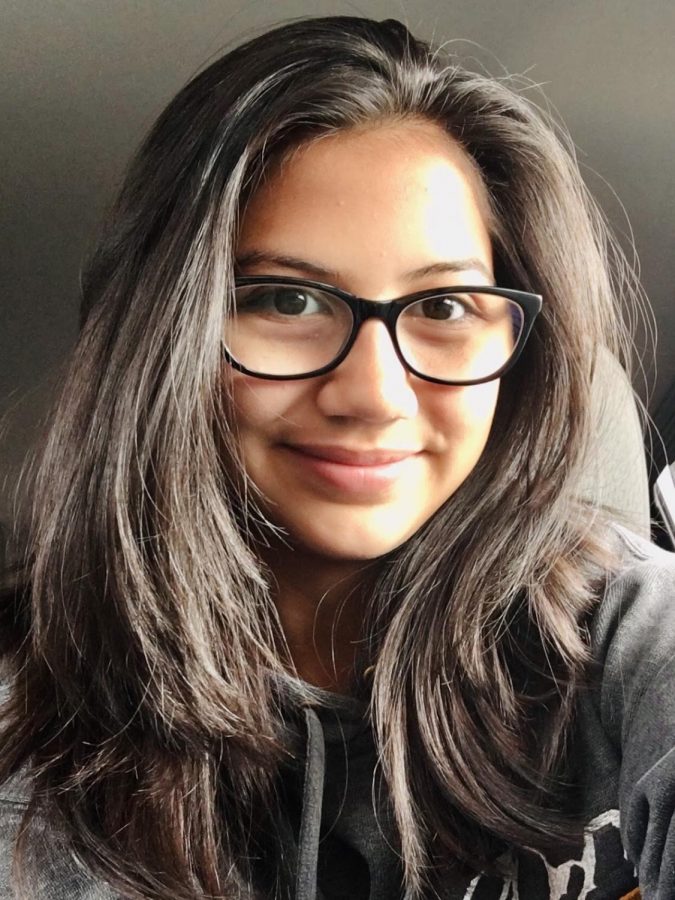 Hey guys! How've you been? My name is Evelyn (as you may or may not know), but you probably know me as one of your everyday procrastinators. I'm a sophomore at Quartz Hill and this is my first year in Journalism. Other than sleeping and eating, I love to go thrifting, travel and listen to music. If you ever see me around in the outside world, just give me a shout and we could have a pretty fun, and socially distanced, time!
9.28.20 Update
During the past couple of months since online school has started, I have mainly been busy with taking care of my dogs and barely getting all of my homework done. I spend some of my free time trying to catch up on watching
The Umbrella Academy
on Netflix, but I mostly just rewatch old shows and movies. I'm glad that most of the school clubs that I'm involved with have started hosting meetings through Google Meets. I was even able to complete a service project for Key Club without having to leave my house! My family had started a DIY remodeling project on our kitchen a while back, and we are so close to finally finishing. We have been sanding down and painting all of the cabinets white, and it's actually looking pretty good. Things have been kind of chaotic, but it is fun being able to stay in bed for most of the day!
Evelyn Paulino, Staff Writer
Nov 19, 2020

Disney's Newest Princess

(Story)

Nov 08, 2020

October 2020 Apple Event

(Story)

Oct 16, 2020

Among Us: Revival and Review

(Story)

Oct 07, 2020

September 2020 Apple Event

(Story)

Oct 07, 2020

Society Needs to have a Little Chat

(Story)

Sep 22, 2020

On the Social Scene

(Story)

Sep 22, 2020
Sep 05, 2020

Consideration from the Kitchen

(Story)

Sep 04, 2020

Fortnite Removed from Apple and Google App Stores

(Story)

Aug 26, 2020

The Latest in Pop Culture

(Story)