Scotland's Move To End Period Poverty
After a four-year campaign, Scottish lawmakers have passed the Period Products Act to make period products free to all individuals who need them. 
Monica Lennon, a lawmaker from the opposition Labor Party, has advocated for the end of "period poverty," a term used to refer to when an individual is unable to pay for sanitary products. Lennon stated, "Periods don't stop for pandemics, and the work to improve access to essential tampons, pads, and reusables has never been more important." People have more pressing things to worry about, like bills and providing for their families. As Sheela Nimishakavi from Nonprofit Quarterly writes, "For those experiencing poverty, $7 per month per female in a household is far too expensive, especially when the family must consider how they will put food on the table each day. This situation is so dire that these women are essentially homebound for about a week each month—skipping school and/or work—which only reinforces the cycle of poverty." 
Rose Caldwell, chief executive of the girls' rights charity Plan International U.K., said that with this legislation, "Scotland could soon become the first country in the world to eliminate period poverty once and for all. And with household finances under strain from the coronavirus restrictions, the need has never been greater." Seeing the surge in unemployment and homelessness during the pandemic in the United States, it's clear that these products are not a priority for those financially struggling. 
Jessica Kane from The Huffington Post asserted, "On average, a woman has her period from three to seven days, and the average woman menstruates from age 13 until age 51. That means the average woman endures some 456 total periods over 38 years or roughly 2,280 days with her period — 6.25 years of her life." She even calculated the total cost of an individual's period over their lifetime – $18,171. This calculation considered heating pads, acne medication, panty liners, sugary treats, Midol, tampons, new underwear, and birth control— items that most people tend to purchase during their period. 
According to the 2014 Shriver Report, "there are at least 42 million impoverished women in the U.S. Many of these women experience the indignity and shame of being unable to care for themselves during their periods…Two-thirds of the women surveyed did not have the resources to buy menstrual hygiene products at some point during the last year, and one-fifth of respondents struggle to afford period products on a monthly basis." Without a doubt, there is a problem surrounding the availability of these necessities. Scotland has shown the US  how to take care of its menstruating citizens.
In a poll of 42 Quartz Hill High School students, thirty-nine students supported free period products. Out of the thirty-nine advocates, sixteen do not use the commodities but still believed they should be free. The group who opposed consisted of five students, all of whom do not use period products. 
Scotland's approach to finally take action and end period poverty shows other countries what can be done to help people in need. Every country has people who need these products, and seeing Scotland make them free gives hope. Periods are a natural part of life, something people cannot control, so they should not pay for the products.
About the Writer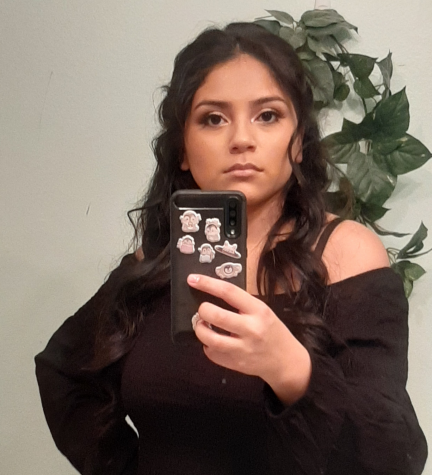 Anicia Aguilar, Staff Writer
Hi, everyone! My name is Anicia Aguilar and I'm currently a senior at Quartz Hill High School. This is my first year in journalism, which I know is late,...