The release of Playstation 5 and Xbox Series S & X
While the number of deaths and cases reach a record high in the United States, self-quarantine is once again strongly advised by the government. Due to the confinement of not being able to go outside, thousands of people resort to video games and shows for entertainment. Many students have also been anticipating the release of the two newest consoles from some of the world's biggest technology companies. On November 10th, 2020, the Xbox Series S and Xbox Series X were released. Two days later, Sony had also released their latest console, the Playstation 5. 
The Xbox Series S sells for roughly $300, while the Xbox Series X sells for $500. The significant difference between these two consoles is the difference in storage. The Xbox Series X can store up to one terabyte, while the Series S can only hold 512 gigabytes. The Playstation 5 sells for $500, and the Digital Edition Playstation 5 sells for around $400. The difference between the Digital Edition and the other is the lack of a disc drive in the Digital Edition. PlayStation 5 is currently favored among video game enthusiasts due to the new next-generation controller and its unique interface. The PlayStation 5 also contains many exclusive games, such as Marvel's Spider-Man: Miles Morales, which has received much attention due to its prequel's success. PlayStation 5 also gifts its players with free games when the user first gets on their PlayStation 5. However, the new Xbox Series is statistically faster when compared to the Playstation 5. This might not make up for the lack of free games, but the console's speed is complimentary for the Xbox. Another reason many might favor Xbox over PlayStation is that the new Xbox is backward compatible, meaning that games from the past Xbox consoles will be playable on the original Xbox Consoles, whereas; the Playstation 5 is only backward compatible with the Playstation 4 games. 
The design of the consoles also differs significantly. Xbox had decided to stick true to its name and design the console to be a box, whereas; the PlayStation 5 has a more futuristic design. The Xbox Series X only comes in black so far, and the Series S only comes in white. The PlayStation 5 seems to only come in white for now as well. However, changes are expected to be made with more special edition consoles set to release soon.
Despite their differences, both consoles are great for gaming and releasing stress during these stressful times.
About the Writer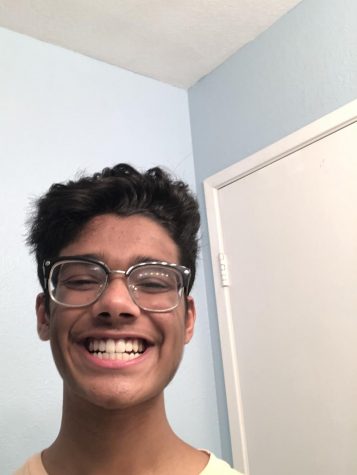 Syed Islam, Staff Writer
Hello, my name is Syed Islam and I am a current sophomore attending QHHS. This is my second year in Honors Journalism, and from my experience in this class...