Death of Jeopardy! Host
Canadian-American game show host, Alex Trebek, passed away at the age of 80 on November 8, 2020. People first found out that he was diagnosed with Stage IV pancreatic cancer in March 2019, and he died in his home in Los Angeles after battling it for over 18 months. Less than four months before he died, Alex Trebek had published his memoir, The Answer Is…: Reflections on My Life, on July 21, 2020. 
Alex Trebek was most known for hosting the popular game show Jeopardy!. In the show, the competing contestants are given clues in the form of answers, and they must provide their responses in question form. He had been hosting the show for 37 seasons, since 1984 when it was first produced and aired by Sony Pictures Television.
Trebek had also hosted several other game shows in Canada and the United States before Jeopardy!, including Pick and Choose, Strategy, The Wizard of Odds, Double Dare, and Battlestars. He made multiple cameo appearances, mostly as himself, in various television shows like The Golden Girls, The Simpsons, Family Guy, and Orange Is the New Black.
The famous television personality had been honored with numerous awards during his lifetime. He received the Outstanding Game Show Host Emmy Award seven times for his spectacular performance on Jeopardy! in 1989, 1990, 2003, 2006, 2008, 2019, and 2020. Also, Trebek was awarded a star on both Canada's Walk of Fame and the Hollywood Walk of Fame. By hosting over 8,000 episodes of Jeopardy!, he set the Guinness World Record for Most Game Show Episodes Hosted by the Same Presenter.
On November 9, 2020, Mike Richards, the executive producer of Jeopardy!, had opened the show with a tribute dedicated to Alex Trebek. Richards announced, "He (Trebek) will forever be an inspiration for his constant desire to learn, his kindness, and for the love of his family. We will air his 35 episodes as they were shot. That's what he wanted. On behalf of everyone here at Jeopardy!, thank you for everything Alex." Tributes in honor of and celebrating Trebek were also aired by other television networks, such as Game Show Network who aired a marathon of Jeopardy! Episodes.
Less than two weeks before he passed away, Trebek had been hosting and recording his final episodes that have yet to be aired. The last episode of Alex Trebek hosting a game of Jeopardy! is scheduled to air on Christmas Day 2020.
About the Writer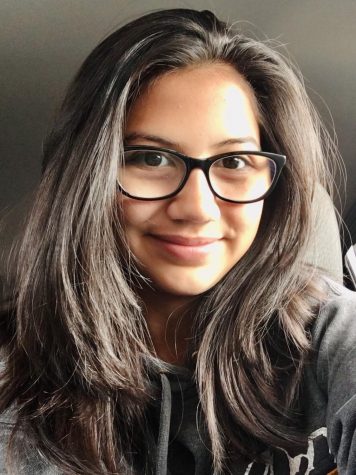 Evelyn Paulino, Staff Writer
Hey guys! How've you been? My name is Evelyn (as you may or may not know), but you probably know me as one of your everyday procrastinators. I'm a...