Nicola Yoon and Her Upcoming Novel
Nicola Yoon is a Jamaican-American author, most well known for her romantic young adult novels. She was raised and grew up in both Jamaica and Brooklyn, New York, and now lives in Los Angeles, California. She is married to David Yoon, who also happens to be an author, and has one daughter.
Yoon's love for writing originated from her creative writing class at Cornell University, where she initially went to major in electrical engineering. From there, she entered the "Master of Creative Writing" program offered at Emerson College.
Nicola Yoon's debut novel, Everything, Everything, had taken her about three years to complete and was eventually published on September 1, 2015. The book's illustrations were created by no other than David Yoon himself. After the novel's publication, Everything, Everything had spent an impressive total of 40 weeks on New York Times bestseller list.
On May 19, 2017, only two years after the novel was published, Everything, Everything was released as a major motion picture by film producer J. Mills Goodloe. The film starred Amandla Stenberg as Maddy Whittier and Nick Robinson as Olly Bright.
Yoon's second novel, The Sun Is Also a Star, was published on November 1, 2016. Not only had it been placed on New York Times bestseller list, but it was also a finalist for the 2016 National Book Award. Additionally, the novel was named one of the top 10 books of 2016 by Entertainment Weekly and the Los Angeles Times. 
Much like Yoon's first book, The Sun Is Also a Star was made into a major motion picture by filmmaker Ry Russo-Young. The movie starred Yara Shahidi as Natasha Kingsley and Charles Melton as Daniel Jae Ho Bae and was released on May 17, 2019.
Nicola Yoon's much anticipated third romance novel, Instructions for Dancing, is expected to be published in May 2021. The plot focuses on Evie Thomas, a girl with supernatural abilities that allows her to have visions of the beginnings and ends of couples' relationships. She does not believe in love until she meets an adventurous boy named X, who makes her question whether or not it will be worth falling in love with him.
With Yoon's first two novels being successful as immediate number one bestsellers, Instructions for Dancing expectations are set relatively high.  Hopefully, she will be able to blow these expectations far out of the water and amaze her readers a third time. Based on Yoon's other books, it is also anticipated that her upcoming novel will become a major motion picture sometime in the future.
About the Writer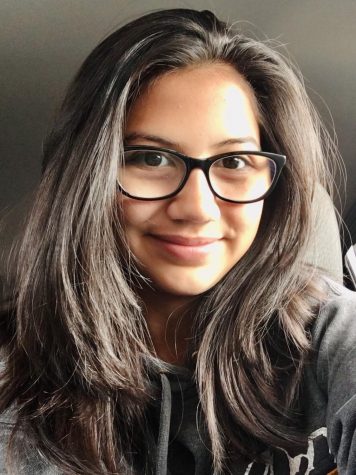 Evelyn Paulino, Staff Writer
Hey guys! How've you been? My name is Evelyn (as you may or may not know), but you probably know me as one of your everyday procrastinators. I'm a...