The Spike in Anti-Asian Hate Crimes
84-year-old Vicha Ratanapadee, a Thai grandfather, was shoved to the ground while taking a walk in San Francisco and died two days later from his injuries. A 91-year-old Asian man was also pushed to the ground in Oakland's Chinatown, followed by two other victims. Noel Quintana, a 61-year-old Filipino man, was slashed across the face by an attacker with a box cutter during a Manhattan subway ride. A 64-year-old Vietnamese grandmother was assaulted and robbed in San Jose. There are many more upsetting cases of members of the Asian American and Pacific Islander community facing violence.
These acts of blatant racism are nothing new. In July 2020, an 89-year-old Asian woman was attacked by two men in Brooklyn and later had her clothes set on fire by these men. This lead to rallies and the creation of the #TheyCant BurnUsAll, "a movement to activate all Asians and allies to stand up and fight back against hate crimes and racism."
Many people blame the 2020 increase in xenophobia on Mr. Trump since he repeatedly referred to COVID-19 as the "Chinese virus," blaming the Asian country for the pandemic. John C. Yang, executive director of Asian Americans Advancing Justice, stated, "The former President obviously used a lot of racial epithets that blamed the Asian community for the virus. That has conditioned people to think of Asian Americans as foreigners and engage in this xenophobic behavior. And that is hard to undo, notwithstanding the current administration."
Russel Jeung, a co-founder of Stop Asian American Pacific Islander (AAPI ) Hate and a professor of Asian American Studies at San Francisco State University, states, "There's a clear correlation between President Trump's incendiary comments, his insistence on using the term 'Chinese virus' and the subsequent hate speech spread on social media and the hate violence directed towards us. It gives people license to attack us. The current spate of attacks on our elderly is part of how that rhetoric has impacted the broader population."
According to Stop AAPI, "Between March 19, 2020 (when Stop AAPI Hate began collecting reports) and December 31, 2020, Stop AAPI Hate received over 2,808 firsthand accounts of anti-Asian hate from 47 states and the District of Columbia. Between March 19, 2020, and December 31, 2020, Stop AAPI Hate received 126 accounts of anti-Asian hate involving Asian Americans over 60 years old (7.3% of total incidents)."
America needs to recognize that racism is nothing new and what is happening now to Asian Americans is also not new. It is not enough for people to not be racist themselves; they must be actively against racism. This issue should not be a problem that the Asian American community has to deal with and solve independently. Racism is a battle that everyone should be fighting, trying to end it.
About the Writer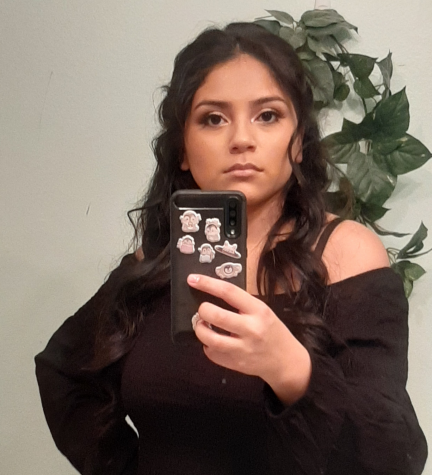 Anicia Aguilar, Staff Writer
Hi, everyone! My name is Anicia Aguilar and I'm currently a senior at Quartz Hill High School. This is my first year in journalism, which I know is late,...