The Equality Act Passed the House, And It Needs to Keep Going
The U.S. House of Representatives passed the Equality Act on February 25, 2021, with a bipartisan vote. The Equality Act amends the 1964 Civil Rights Act to prevent discrimination based on sexual orientation and gender identity in employment, housing, and other services. 
According to the Human Rights Campaign, "Our nation's civil rights laws protect people on the basis of race, color, national origin, and in most cases, sex, disability, and religion. But federal law does not explicitly provide non-discrimination protections based on sexual orientation or gender identity. The need for these protections is clear—nearly two-thirds of LGBTQ Americans report having experienced discrimination in their personal lives."
The bill has been introduced multiple times in the past and previously passed by the House in 2019. In June 2020, the Supreme Court ruled in Bostock v. Clayton County that protections guaranteed by Title VII of the Civil Rights Act on the basis of sex also extend to discrimination against lesbian, gay, and transgender Americans. This ruling was a step in the right direction to address the discrimination the LGBTQ+ community faces, but the Equality Act is still necessary. 
One of the first openly gay Black members of Congress, Representative Mondaire Jones (D-NY), stated, "Today we send a powerful message to LGBTQ people around the country, and indeed around the world, that they are seen, that they are valued, that their lives are worthy of being protected." Democratic Representative David Cicilline of Rhode Island, who pushed for the bill, stated, "Every American deserves to be treated with respect and dignity. With today's vote, the House has again affirmed that LGBTQ people should enjoy the same rights and responsibilities as all other Americans."
While the bill has passed the House, it still needs to pass the Senate. The biggest challenge is getting past the Republic conservatives who cite religious liberty as their reason for opposition. They argue that allowing transgender women, who they disrespectfully call men, to use the same bathroom as young girls and cisgender women is wrong. Representative Republican Andy Biggs spoke out against the legislation and said it would be a "devastating attack on humanity." He then stated, "The bill recklessly requires girl's and women's restrooms, lockers, gyms, or any place a female might seek privacy, to surrender that privacy to biological males." 
On the other hand, most Democrats in the Senate support the bill. However, the bill would need sixty votes to avoid a filibuster in the Senate. This bill is necessary because the LGBTQ+ community has faced discrimination for years and still does. Like every other human being, members of this particular community deserve to be treated equally, without discrimination.
About the Writer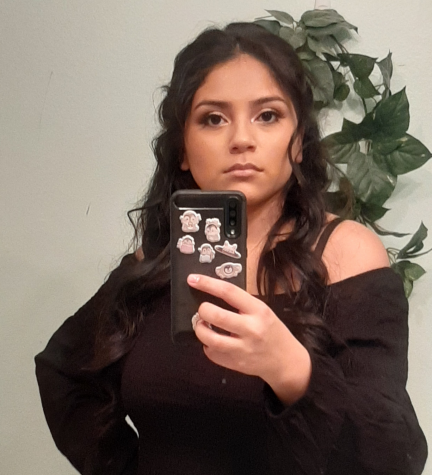 Anicia Aguilar, Staff Writer
Hi, everyone! My name is Anicia Aguilar and I'm currently a senior at Quartz Hill High School. This is my first year in journalism, which I know is late,...