The Death of "Prince Markie Dee"
Mark Anthony Morales, who was more commonly known by his stage name "Prince Markie Dee," was a Puerto Rican descent hip-hop star born in Brooklyn, New York City, New York, on February 19, 1968. He, unfortunately, passed away on February 18, 2021, only one day before his 53rd birthday, in Miami, Florida.
In the early 1980s, Morales had become one of the founding members of Disco 3, along with Darren Robinson and Damon Wimbley, also known as "Buff Love" and "Kool Rock-Ski." They officially came together as the popular hip-hop trio after signing a record deal with a talent contest's promoter. Not long after, the three men changed their group name from Disco 3 to The Fat Boys.
The Fat Boys were well-known for the use of rap and beatboxing in their songs and soon became a popular trio in the 1980s. They released seven albums in total, with some of the group's most popular and successful songs, including "Jail House Rap," "Can You Feel It," "All You Can Eat," and "Pump It Up." The trio also made appearances in three films: Krush Groove in 1985, Knights of the City in 1986, and Disorderlies in 1987. In the early 1990s, the group disbanded a couple of years after the release of a not-so-successful rap opera album titled On and On.  
After the members of the Fat Boys went their separate ways, Morales signed a record deal with Columbia Records and went solo in his rapper career. His Free album, released in 1992, included the single "Typical Reasons (Swing My Way)," which became a number 1 hit.
Later on, Morales also became a songwriter. He helped produce tracks for numerous arising artists, including Mariah Carey, Marc Anthony, Mary J. Blige, and Jennifer Lopez. Morales briefly served as a radio personality between 2008 and 2010 at 103.5 The Beat WMIB and WEDR 99.1 FM. He even got around to hosting his own radio show, The Prince Markie Dee Show, at the Rock the Bells Sirius XM station.
The cause of Morales' death was not clarified when his passing was initially announced due to the awaiting autopsy results. However, according to his manager and close friend Louis Gregory, Morales had gone to a Miami hospital the day of his death. Apparently, he went to get medical help for the swelling of his hands and feet, which was caused by cardiovascular issues but died before the doctors could provide him with proper treatment.
About the Writer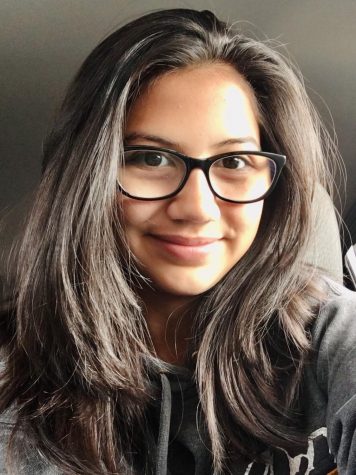 Evelyn Paulino, Staff Writer
Hey guys! How've you been? My name is Evelyn (as you may or may not know), but you probably know me as one of your everyday procrastinators. I'm a...