Lil Nas X Controversy
"Old Town Road" creator Lil Nas X has blown up on social media and sparked controversy across the entertainment industry over his new song "Montero."
The song is named after Lil Nas X's primary name, "Montero." The video, however, was the factor that initially sparked all the talk. Featuring themes of lust, sexuality, and self-identity, the satanic symbols in the video have riled up the internet.
The video begins with a brief monologue about how our society makes it difficult for people to express themselves and introduces Montero as a make-believe world where people can be accepted for who they are. The video is initially set in the reimagined representations of the Garden of Eden and Hell. Lil Nas X gives Satan as well as various reincarnations of himself an appearance in the video, along with a plethora of queer and religious iconography.
Lil Nas X came out as a member of the LGBTQ+ community back in 2019 on Twitter and has since been an active advocate for the community and its values. Lil Nas X blatantly criticizes the censorship of the LGBTQ+ community within society in his video.
Lil Nas X worked with MSCHF, a Brooklyn-based fashion brand, to make "Satan Shoes" as part of a marketing tactic for the song. The shoe is a knock-off black and red Nike Air Max 97 with a bronze satanic pentagram charm. Lil Nas X even claims that there is one drop of human blood within the red liquid present in the sneaker's sole. Each shoe retails for around $1,000 a pair because, ironically, only 666 pairs of the shoe were set to be released.
Lil Nas X and MSCHF planned the timing of the drop of this shoe according to Nike's campaign for their "Jesus Shoes" line, which claims to have a drip of holy water in each pair, but Nike was not particularly happy. Nike filed and won a lawsuit against the company for trademark infringement. Nike released a statement saying, "The Satan Shoes were produced without Nike's approval or authorization, and Nike is in no way connected with this project."
There will likely be more controversies yet to come around "Montero" and the "Satan Shoe," but these will only draw more attention to the rapper's name. The backlash exemplifies how talented Lil Nas X is at creatively owning his identity all while creating music that furthers the hype.
About the Contributors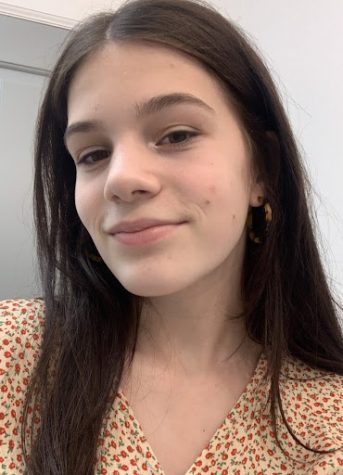 Preslee Adams, Staff Writer
Hi! My name is Preslee Adams, and this is my second year in journalism. I am filled with excitement for this upcoming school year and cannot wait to grow...
Brian Kim, Marketing Editor
Hello, my name is Brian Kim, and I am currently a junior at Quartz Hill. During summer, I have been eager to finally return to school in person and meet...