The Life and Death of DMX
Earl Simmons, more commonly known by the pseudonym Dark Man X, or DMX for short, was a famous American rapper and songwriter. He came from a background of poverty. At the young age of fourteen, Simmons was living on the Yonkers, New York streets to avoid the harsh domestic abuse of his mother and her boyfriends before being sent to live at a group home.
Simmons' music career started during his early teenage years, having been first introduced into the industry through a partnership with a local rapper that went by the stage name Ready Ron in 1984. He used his songwriting and beatboxing skills to perform for children at a recreation center in his community. In the summer of 1988, Simmons created mixtapes of him rapping his own lyrics over instrumentals of already released songs and sold them along the streets of New York. Only four years later, the young rapper signed with Ruffhouse Records, a subordinate record label of Columns Records, with whom he released the singles "Born Loser" and "Make a Move."
After signing with another record label, Def Jam Recordings, DMX released multiple best-selling albums, including It's Dark and Hell Is Hot, Flesh of My Flesh, Blood of My Blood and … And Then There Was X. Impressively, all three albums had all debuted as rank number one on the Billboard 200, a chart listing the most popular music albums produced in the United States. Additionally, his single "Party Up (Up in Here)" was nominated for the Best Rap Solo Performance Award for the 2001 Grammys.
Interestingly enough, Simmons had been arrested and sent to jail on thirty occasions. He was known to have been associated with numerous offenses, some of which include robbery, assault, animal cruelty, possession of drugs, posing as a federal agent, and tax evasion.
In regards to his health, Simmons was diagnosed with bronchial asthma as a child, resulting in regular trips to the emergency room. At fourteen years old, he developed an addiction to cocaine that began with Ready Ron deceiving Simmons into smoking a cigarette that had been dipped into the drug.
On April 2 of this year, Simmons had a heart attack and was immediately rushed to the White Plains Hospital, where his attorney confirmed that he had to be put on life support. One week later, at the age of fifty, Earl Simmons was announced dead due to the functional failure of his liver, kidneys and lungs. Many are questioning what could have caused DMX's heart attack, and some speculate the possibility of it being caused by an overdose on drugs.
About the Writer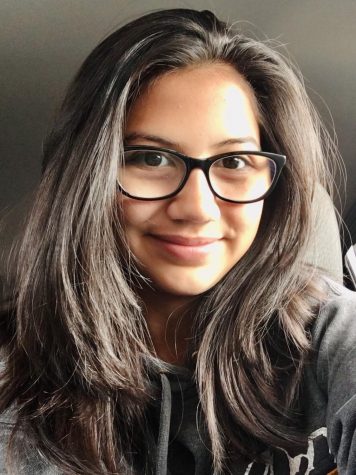 Evelyn Paulino, Staff Writer
Hey guys! How've you been? My name is Evelyn (as you may or may not know), but you probably know me as one of your everyday procrastinators. I'm a...