Britney Spears is Free! (Not Really)
For the last 13 years, Britney Spears has been under a conservatorship. Her father, Jamie Spears, is her conservator and was refusing to let go of that position. Her father being her conservator meant that he had control over many aspects of her life. That was up until recently when her father agreed to step down. 
Over the years, Britney's fanbase has established a campaign called #FreeBritney. This campaign largely disagreed with her father controlling the conservatorship. The creation of this campaign has led to many protests fighting for her freedom. Thus far, the protests have been widespread on social media but have provided little progress to the actual court case. However, these campaigns have provided Brittney with the support she has needed from a large fanbase. 
Britney spoke out in a recent trial, asking to be set free from this allegedly abusive conservatorship. Despite appearing to have legitimate concerns, the court has not ruled in Ms. Spear's favor. This follows the threat to press charges against her father.   Spears was granted the ability to delegate an alternative lawyer. However, even this did not seem to have an impact on the possible outcome. 
Though this conservatorship to her father has lasted a very long time, it might be coming to an end soon. Jamie Spears has filed a report to the court addressing a petition going around to free Britney. In this report, he has agreed to resign as Britney's conservator, this does not mean Britney will be free from the conservatorship altogether, but instead, will work under a new conservator.  He has stated that he needs to clear up some business before this could happen and wants to wait for the right time. Nevertheless, this has excited many Britney fans, hoping that she will soon be receiving freedom from this injustice. 
Jamie Spear's filling out this report does not mean Britney will be completely free from her conservatorship. Her father could step down as her conservator and be replaced by someone else instead. Since her father has only come out and said that he was willing to step down as her conservator, we still do not know any other details of the situation. Either way, this is seen as a step in the right direction by many of her fans. 
About the Writer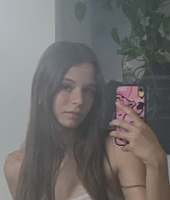 Viktoria Brajanovska, Staff Writer
Hello, my name is Viktoria Brajanovska, and I am currently a freshman at Quartz Hill High School. As this is my first year in high school, I look to join...