Donda
On July 18, Kanye West announced the release of his new album Donda. The release date of this album was pushed off for months. The first release date of the album was revealed to be July 24. West and his team later announced that the rescheduled release date was August 20. It didn't take long for it to be changed two more times. The first time was August 27. The final time the release date was announced that the album would be released on September 3. These statements were untrue, seeing that the album was finally released on August 29, 2021. 
Before the album's actual release, West held multiple events that allowed many fans to hear previews of the songs on the album and much more. The first two events were held at the Mercedes-Benz Stadium in Atlanta. In these shows, West entertained his fans with many performances and announced several new rescheduled release dates of the entire album. The final party was held on August 26 at Chicago's Soldier Field. The album was supposed to come out right after the third and final party, but this did not occur. 
The whole album is dedicated to Kanye West's late mother. Not only is the title of the album dedicated to his mother, but West wrote a song titled "DONDA" dedicated to her. West released this specific song on the day that his mother would have been turning 71. In the song, he mentions many memories that he has with his mom. In a verse of the song, the singer says, "Mama I need you to tuck me in/ I done made some mistakes and they rubbed it in/ I know you and grandma had enough of them/ why I got to be so stubborn then/ I'm doin this on for y'all/ so we can end racism once and for all." In this verse of the song, he expresses how much he misses his mother and grandmother and would do anything for them. Another song that was dedicated to his mom is "Donda Chant."  This song is unique because it matches his mother's final heartbeats. There are 27 songs on the album. Some of my favorite songs include "Moon," "New Again," and "Jonah."
About the Contributor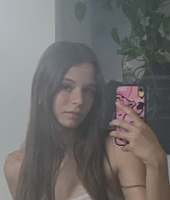 Viktoria Brajanovska, Staff Writer
Hello, my name is Viktoria Brajanovska, and I am currently a freshman at Quartz Hill High School. As this is my first year in high school, I look to join...