DokeV: The Intriguing, Pokemon-esque Game
Gamescom is one of the biggest annual video game conferences, and out of the dozens of games, DokeV (pronounced like "doh-keh-vee") immediately grabbed my attention. It was announced in the Gamescom Opening Night Live 2021 as an open-world, creature-catching adventure game currently in the works. While the price and platform of release are yet to be determined, the premiere video did not fail to generate hype.
Described as a "gorgeous and colorful world… brimming with activities, stories, and experiences," the trailer (found on YouTube) flaunts hyper-realistic sceneries, rapid combat, and more. The avatar can glide, fly, and boat through the world, fight with blaster guns and magic hats, or even fish for fun. There are hundreds of ways to interact with the Korean-inspired world, which offers a little something for everyone. 
Now, the game draws some inspiration from Pokemon in its variety of distinctive creatures. According to the developers, they "live side-by-side with humans and encourage people's dreams from which they gain strength"–such a wholesome description! They are called Dokebi, the Korean word for "monster." To give you an idea, two of my favorite Dokebi from the trailer are a pink and white anteater and marshmallow-like robot.
However, I'll be honest: DokeV is substantially cuter with its doll-like, animated avatars and bright palette. It has a lot of personality in its myriad of colorful particle effects, expressive movement, and playful character dances. Listening to the cheerful K-pop trailer song, "ROCKSTAR," performed by GALACTIKA and Luena, also paints a promising future for a bubbly game soundtrack.
Considering the positive track record of Pearl Abyss, the South Korean developer behind Dokev, there are high expectations. One game the company developed is Black Desert, a fantasy MMORPG that has grossed almost $2 billion and boasts over 40 million players. It is, overall, the fifth most played MMORPG worldwide because it features outstanding graphics and an addictive combat system. 
Unfortunately, because of how monetized Black Desert is, I'm worried about the number of microtransactions that DokeV will have. I would hate if the game forced players to pay for creatures or in-game outfits. (I'd rather spend it on something I could wear in real life!) Since fashion in the game seems to be one of the most well-fleshed out parts, with many clothing styles to personalize with, needing to shell out hundreds of dollars for a lovely winter outfit would be soul-crushing.
Not a lot of information is out for DokeV, yet there are infinite possibilities for what it has to offer. The game's audience is everyone. So, if you're searching for a family-friendly game that will satiate an itch for chaotic fun, look forward to DokeV's release within the next few years.
About the Writer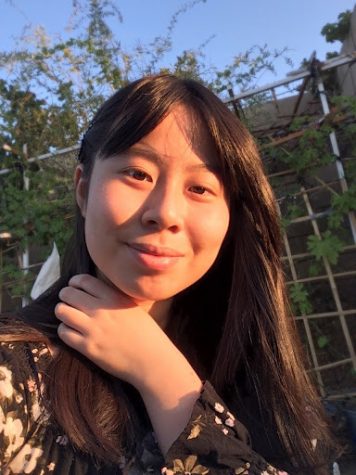 Tiffani Pe, Staff Writer
Hey everyone! My name is Tiffani Pe (pronounced like "pay"), and I'm a junior at our lovely Quartz Hill High School. This will be my first year participating...