Joe Biden Holds Press Conference to Mark His First Year in Office
With the pandemic rapidly taking over American lives, passed legislative plans not going as anticipated, and Russia's threats to invade Ukraine, citizens of the United States are not particularly satisfied with the Biden Administration. The night before the one-year anniversary of Biden's inauguration, he held a press conference at the White House to address the criticism he faced. 
"It's been a year of challenges, but it's also many years of enormous progress," Biden began before diving into the controversial topics happening in the United States.
Biden touched on the subject of the Coronavirus, saying that his administration has done "remarkably well" with handling the pandemic, administering over 200 million doses of the Covid-19 vaccine, and avoiding unnecessary lockdowns.
"Should we have done more testing earlier? Yes," Biden remarked. "But we're doing more now. We've gone from zero at-home tests a year ago to 375 million tests on the market just this month."
While Biden applauded his attempts to combat Covid-19, other issues remain with Biden's plans for the country, such as the Build Back Better Act. The two trillion-dollar proposal promises to increase spending for safety programs, such as pharmaceutical costs and paid job leave. While many oppose this plan, Biden believes the delays have slowed down America's progress. To eventually get the bill to pass, he said it must be split into different portions. 
Biden also addressed a question about whether or not he made too many promises that his administration could not successfully complete, to which he responded: "I have probably outperformed what anybody thought would happen. The fact of the matter is that we're in a situation where we have made enormous progress."
Addressing foreign policy, Biden said there is a significant possibility that Russia will invade Ukraine, and if so, be held ¨accountable¨ for their actions. While he believes Russia does not want a war with the United States, Biden assumes they will ¨test the west¨ as much as possible.  
Biden is faced with the limits that his administration cannot exceed, and with so many issues gone unaddressed, his poll approval rating has hit its lowest point. A poll conducted by Quinnipiac University found his approval rating to be 33%, a three percent decrease from just four months ago.
As the effects of Covid-19 linger upon the United States, Biden recognizes the amount of work needed to satisfy his country's needs, all while maintaining an optimistic view for the future of his presidency.
About the Writer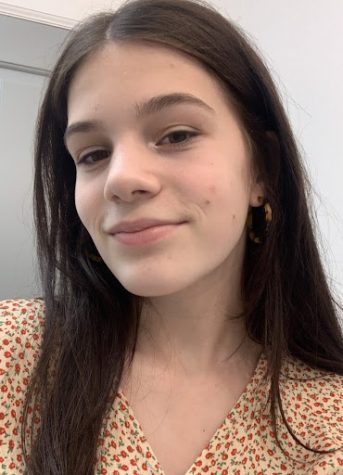 Preslee Adams, Staff Writer
Hi! My name is Preslee Adams, and this is my second year in journalism. I am filled with excitement for this upcoming school year and cannot wait to grow...