Faculty Spotlight! Our Beloved Dr. Reti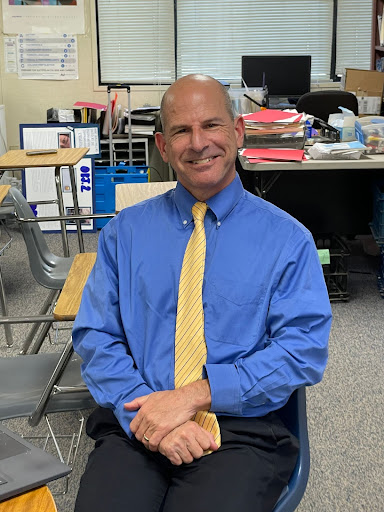 Amongst the phenomenal staff on the Quartz Hill campus, one man exemplifies what it means to go above and beyond as a teacher. Looked up to by all, experienced, respected, and admirably empathetic, Dr. Steve Reti is undoubtedly an amazing teacher, known for baking cakes for his students, providing hot tea, and always being mindful of the mental health of his students.
Our beloved Dr. Reti has been a teacher at Quartz Hill for 26 years, driven by the enthusiasm of all Quartz Hill students. Dr. Reti earned his Ph.D. in political science at UC Santa Cruz in the 90s and has fallen in love with the subject ever since, as he is eagerly motivated to spread his love of politics to his students. He's remained a teacher for so long because of his passion for political science. Dr. Reti considers political science "An intrinsically exciting field of study that has the ideal combination of conceptual and evidence-based studies." This approach to learning blends very well with his experiential, inquiry-focused approach to education. 
Dr. Reti is an AP Government & Politics teacher and an International Bachelorette (IB) teacher for History and Theory of Knowledge. He also teaches political science classes at College of the Canyons, as he lives in Santa Clarita, making the commute to Quartz Hill every morning. He chose IB early in his teaching career because he was intrigued by the holistic, global educational approach and philosophy-based way of learning. Since then, Dr. Reti has taught classes in the IB program for many years and plans to continue until he retires. Some of his most fond experiences with the IB class include delivering presentations to younger students on why IB is such a great program and having daily cups of tea with his students.
In his free time, Dr. Reti spends much of his time running, as he once had the goal to complete 100 marathons in his lifetime. However, due to injuries and health concerns, he's not so sure he'll be able to complete that goal, but he still enjoys running very much. Aside from that, he loves gardening, reading, and going to the beach with his wife.
When students were asked what makes Dr. Reti such a great teacher, some words certainly stood out. Dr. Reti was described as a genuinely lovely human being, overtly empathetic toward everyone, extremely knowledgeable, and very mindful, as he always cares about his students' mental health. Quartz Hill senior and IB student Taelynn Condoll states, "I genuinely don't think I would've been able to survive IB if it weren't for Dr. Reti. He's such an amazing human that I look up to, and I'm honestly so lucky to have had him as a mentor through the IB program. I encourage all Quartz Hill students to take a class with Dr. Reti."
Overall, Dr. Reti is, without a doubt, an amazing teacher on campus and is among the many knowledgeable and empathetic staff we have on campus. Keep it up, Dr. Reti, and please don't retire anytime soon!
About the Contributor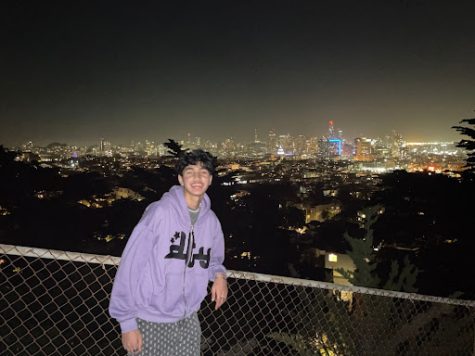 Nilesh Kumar, Print Editor
Hey Royals! I am Nilesh Kumar, a senior and four-year writer for the sports section of The Ubiquity. I'm also the editor of the physical newspaper, meaning...