What The Early 90s Music Gave Me: Jane's Addiction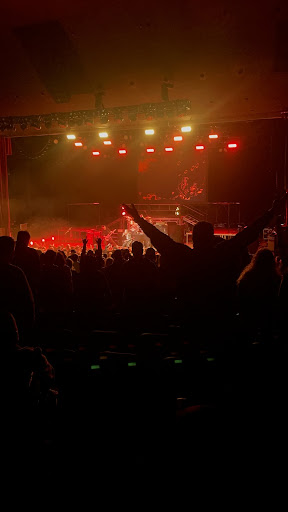 When we imagine the 90s, at first glance, we think of flannels and grunge. Pearl Jam and Nirvana. The nineties brought a thirst for something new. With the end of the 80s, people were tired of music moguls capitalizing on stadium tours and overused hair metal. While the Seattle music scene brought its own music legends, Los Angeles gave sanctuary to its own. Bands like Jane's Addiction, Red Hot Chili Peppers, (and coming later) Rage Against The Machine brewed on a new age sound that rocked the world forever. 
The most captivating band of this time to me is Jane's Addiction. Recently I went to one of their shows for their newest tour. Having only heard the most famous songs, "Been Caught Stealing" and "Jane Says," as a young kid listening to the hard rock channel with my dad, I had very little experience with the band. But after the show, I was captivated by the unique sounds and the charismatic frontman Perry Farrell, so I decided to dive deeper into their music. 
Their most popular album Ritual de lo Habitual (1990), is a masterful mix of quick-paced punk anthems and crystallized messages of love and pain. Farrell gives narrative to the youth voice, the changes it brings, and every young adult's choice: follow the herd or forge a path on our own. 
The B side of the album goes into a spiritual awakening, with steel drums and a psychedelic rhythm. Three Days is the longest song on the album (almost 11 minutes). The three-part journey moves through love, death, and rebirth. While many tracks have darker underlying themes of addiction and loss, the album is a dreamwork of consciousness. They all form a beautiful art piece, each with its own composition and message. 
Farell has always been adamant about the craft of his music. From a young age falling in love with music, he followed a path to LA. Following his vision of harmony and self-reinvention, he made music. In return, the youth culture loved Jane's Addiction. They gave life to the underbelly of outcasts couch surfing on Sunset Blvd and crowd surfing into punk shows. 
They inspire and make me gawk at the world around me and the possibilities surrounding me. When I place my earbuds in, I am sucked into a world of beauty and vibrancy. Chimes lead me through my dreams, and my mind dances with color and wonder.
If you dive further into their music, the more it consumes you in the warmth of enlightenment and freedom. I have learned a vital thing: Jane's Addiction is, in fact, addicting. And I don't intend to quit this dream. 
About the Contributor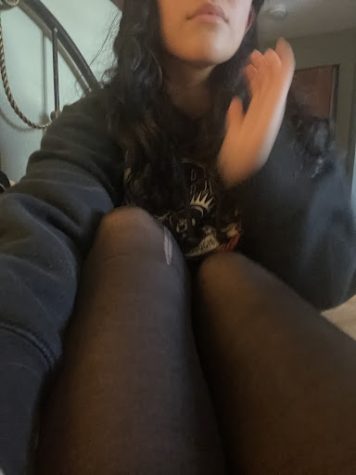 Kennedy Starr, Staff Writer
Hi! My name is Kennedy, this is my second year in Journalism and I am happy to be here. Music still means the world to me, I can't go a day without it....