Seventeen "FML" Album Review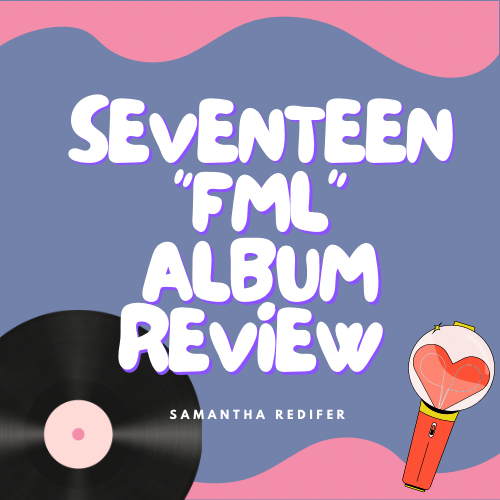 Following their third Japanese-language extended play (EP) released on November 9, 2022, K-pop boy group Seventeen is back with their tenth Korean-language EP, FML. Besides being a well-rounded album, FML marks history as the most pre-ordered album in South Korea, selling 4.64 million copies even before its release on April 24, 2023.
FML is interesting because it has two title tracks instead of your typical one. The first one, named after the album, is not super upbeat compared to Seventeen's other title tracks but is catchy nonetheless. With a title like that, I wasn't expecting it to sound how it sounded, with its soft tones. But of course, you should never judge a book by its cover or a song by its title, and I found myself pleasantly surprised by the piece. When translated into English, the lyrics are meaningful and tie into the song title well. I enjoyed this track and would rate it 7.5/10.
The second title track, "Super," felt like a classic Seventeen title track. It's very upbeat and catchy, making you want to get up and dance. My favorite part of the song is the refrain right before the pre-chorus (it's just so catchy and cool!) This song has a music video, but it felt more like a performance video when watching. So even though the music video wasn't as interesting as their other music videos, it was still amazing to see the challenging choreography and the almost 400 backup dancers they had. While not my favorite title track of Seventeen's, "Super" is still a great song, and I would rate it 8/10.
"Fire" is a unit song by Seventeen's hip-hop unit consisting of S.Coups, Wonwoo, Mingyu, and Vernon. Since it's the hip-hop unit, the rap-heavy elements of "Fire" is expected, and it feels like a hype song with a repetitive chorus that goes like "Fi-fi-fire." I can't say it's my favorite, as often I'm not too fond of rap-heavy songs, so I give it 6/10.
"I Don't Understand But I Luv U" is a unit song by the performance unit consisting of Hoshi, Minghao, Jun, and Dino. Honestly, I could write a whole essay about this song– that's how good it is. The members of the performance unit, which I also like to think of as the dance unit, have beautiful voices that all mesh together beautifully in this song. The song is very R&B, and the guitar instrumentals are the icing on the cake. Both the pre-chorus and chorus are my favorite parts of the song because of the beautiful vocals and lyrics. The song's title can fool people into thinking it will be sad (it honestly fooled me). Instead, it describes how a language barrier won't get in the way of love, meaning "I don't understand what you're saying, but I still love you." This song automatically went into my playlist. I'll break the rules and give it 17/10 (get it, seventeen?)
"Dust" is a unit song by the vocal unit consisting of Woozi, Jeonghan, Seungkwan, DK, and Joshua. Considering it's the vocal unit, the vocals are beautiful, combining elements of soft and upbeat into the song. If you know what an anime opening song (OST) sounds like, this song definitely gives the vibes of one. It's fun and nostalgic, and my rating is 7.5/10.
The last song of the album, "April shower," is another soft and upbeat one and more vocally heavy. When I listen to it, the word that comes to mind is "cute," so I think it's a cute song and an excellent ending to the album. I would rate it 6.5/10.
Once again, Seventeen has created another great album with an interesting mix of songs, making it fun to vibe and listen to!
About the Contributor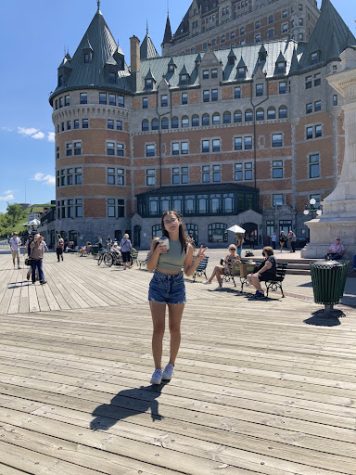 Samantha Redifer, Staff Writer
Hi everyone! My name is Samantha Redifer. This is my second year in Journalism and my senior year of high school. Most of my summer was spent doing summer...