Among Us: Revival and Review
The trendy mobile and PC game, Among Us, was originally released on June 15, 2018, by the InnerSloth game company. The app only recently gained popularity during the summer of this year, when several well-known Twitch streamers and YouTubers started playing including Pokimane, Ninja, and PewDiePie.
Among Us is a space-themed multiplayer game where each player is assigned the role of Crewmate or Imposter. The game can be played among friends or complete strangers in games of four to ten players, in which there are up to three Imposters. For the Crewmates to win, they either have to collectively complete all the various tasks to repair the spaceship, or expose the Imposters and vote them off the ship. The Imposters win by sneaking around the ship, killing off the Crewmates, or sabotaging the whole spaceship.
Each Among Us game is very customizable, in which the owner of the server has the ability to change player speed, voting time, the number of tasks each Crewmate has to complete, and several other options. Plus, there are three different maps the players can choose to play: the Skeld, Polus, and Mira HQ. Players can also personalize the astronaut-like characters in each game with different colors, hats, pets, and outfits.
Among Us has come a long way since it was first released in 2018. In the beginning, the app had no more than 100 players online at one time. However, during late September of this year, the game had reached 3.8 million players online. Plus, when the Polus and Mira HQ maps were first added, players had to pay $4 to gain access to play them. However, the price was reduced to $2 in January 2020, before eventually becoming free in June. Currently, the only in-app purchases for Among Us are additional customization options for the games' characters.
InnerSloth announced in August of this year that there would be an Among Us 2 app coming out soon, and assured the public that the original game would remain available as long as people continued to play. However, only a month later, the developers explained that the sequel was canceled. Due to the popularity of Among Us, InnerSloth now plans to focus on improving the original game, even with its outdated code, instead of creating a brand new app.
About the Writer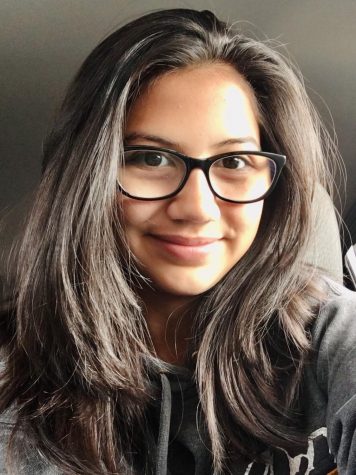 Evelyn Paulino, Staff Writer
Hey guys! How've you been? My name is Evelyn (as you may or may not know), but you probably know me as one of your everyday procrastinators. I'm a...