Faculty Spotlight: All the Love for Mr. Cassady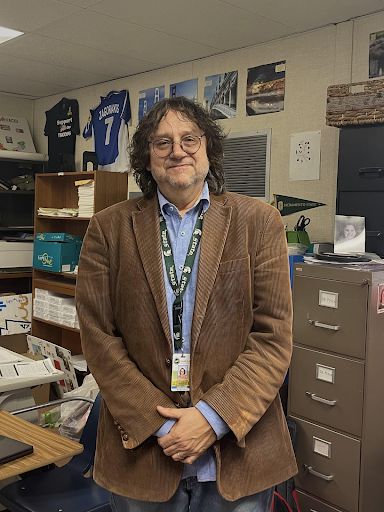 Of the many staff of Quartz Hill, Mr. Cassady certainly stands out among them. He has taught AP and IB classes at Quartz Hill for 25 years. He is also the IB Coordinator for the IB Program. He is kind, caring, and passionate about his profession. If you've ever met or had him as your teacher, you'll know he always tries to do the best for his students. Mr. Cassady never fails to make learning exciting and fun!
Before Mr. Cassady came to Quartz Hill High School to teach, he began by teaching his own classes at Michigan State University. From there, he was invited to teach in the IB program. Once he got his teaching credentials, he eventually came to Quartz Hill and started teaching IB students. Mr. Cassady feels that he was always meant to educate others about history. A memory from when he was nearly three years old came up. He was with his father watching the JFK assassination when he found out he could remember details about the event—and the details would stick. Ever since then, Mr. Cassady's interest in history has grown. Mr. Cassady enjoys teaching his students about what he is passionate about. His greatest wish is for his students to gain some of that spark that comes with the interesting history of the world and politics.
Out of school, Mr. Cassady enjoys listening to and playing music. He is a multi-instrumentalist and can play the acoustic, electric, and tenor guitar, mandolin, banjo, and bouzouki. He also said he would like to become a better vocalist. He considers music his number one hobby when he isn't being a good husband and father. 
When asked about his favorite memories of teaching, Mr. Cassady believes that every first day of school and the last day of school are his favorites. He said you get new beginnings and a chance to introduce yourself to new faces. He also said that on the last days of school, although everyone leaves, especially the seniors, you get a sense of accomplishment and nostalgia after everything you have been through. Mr. Cassady has seen many of his students go while he stays to continue teaching and gets a little melancholic about it.
Although it is sad, Mr. Cassady says he will retire next year. He has been an exceptional teacher to his students; many will tell you he is one of the most caring teachers at Quartz Hill and that you can tell he is passionate about his subject. No one else comes close to how great of a teacher Mr. Cassady is, and it will be sad to see his retirement in the upcoming year. We give all the love to Mr. Cassady and hope you keep up the fantastic work!
About the Contributor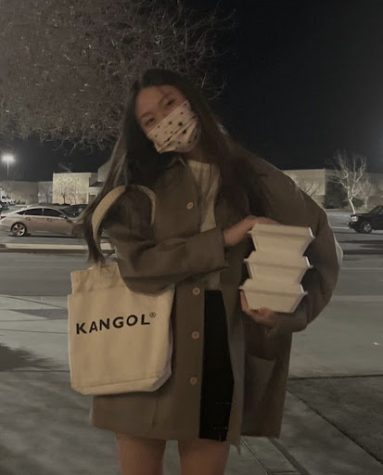 Judy Lee, Staff Writer
Hello everyone! My name is Judy, and this is my first year in Journalism. I'm excited but scared to find out what this year holds for me and others as...