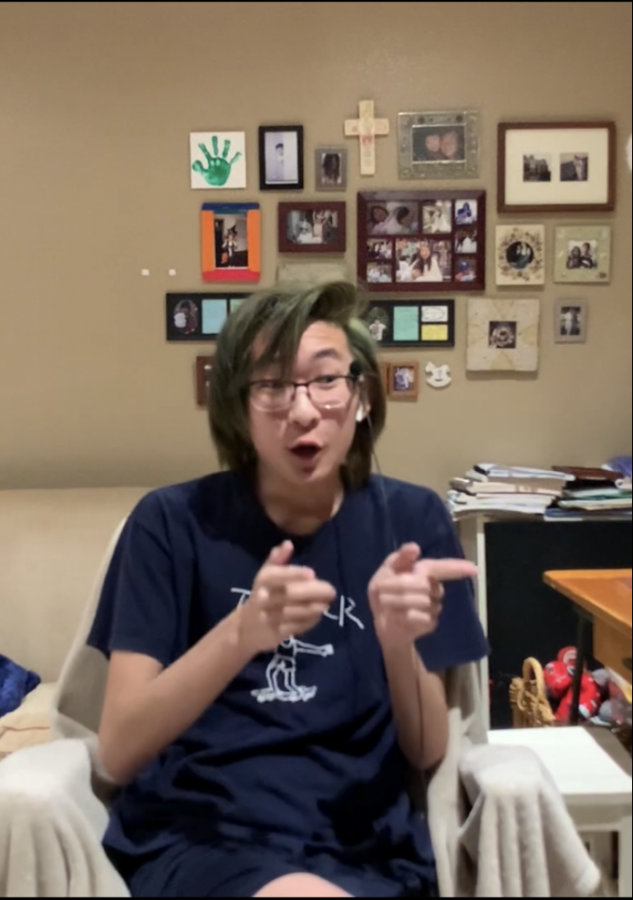 Hey all, Alex here. I'm a pretty big movie fan: I watch around one hundred movies a year, and I try to make sure that most of those movies are not dumb action movies that make me feel like my brain is melting. I actually try to watch arthouse films, which makes me an extremely pretentious film-watcher. I talk like I know more about film than anyone else I know because I definitely do.
But 2020 has been a pretty rough year for movies because every major release was delayed by several months. So what's an obsessive movie-watcher such as myself supposed to do? Watch other movies. It truly is not that difficult to find good movies to watch. But, I have found that there are not many alternatives to watching films when I have nothing better to do. I do not leave my house to interact with people because I am a good citizen. Also, I can no longer stand being outside. I have not left my house for an extended period of time for a few months, so both my skin and eyes have become unhealthily sensitive to light. But, who needs to go outside? All the movie-watching happens inside. Yeehaw
9.28.20 Update
It has been well over a month into distance learning, and my workload is much lighter than it was during my sophomore year. So, I actually have a good amount of free time to do whatever I want. I have been in a kind of sci-fi mood, so I have been rewatching a bunch of iconic, recognizable sci-fi movies and TV shows. So far, I've rewatched the first two seasons of Stranger Things and Star Wars: Episodes 4 & 5.
I used to take the stance of a pretentious, wannabe film person by saying, "People should stop wasting their time by rewatching things." I was entirely wrong, and that train of thought is incredibly annoying. Turns out that I love rewatching things and I love the things I'm currently rewatching. I do have over five 2020 movies on my watch list, but I'll get to them when I feel like it. But as of now, I am carrying on with my sci-fi movies.
Alex Kim, Staff Writer
Dec 11, 2020

Reference Humor Is Boring and Unfunny

(Story)

Nov 20, 2020

The Apple Music Shuffle Button Is a Lie

(Story)

Nov 08, 2020

Comic Books Are Dumb

(Story)

Oct 28, 2020

Pet Peeves That Inspire Rage & Hatred

(Story)

Oct 07, 2020
Oct 07, 2020

Light Discussions on Entertainment

(Story)

Sep 22, 2020

More in the World of Entertainment

(Story)

Sep 21, 2020

Clown Husbandry: Tumblr Fun

(Story)

Sep 10, 2020

Humor Isn't as Subjective as You Think It Is

(Story)

Sep 06, 2020

Navigating the Latest in Media

(Story)

Aug 28, 2020

Rabies Pride: A Tumblr Community

(Story)

Aug 26, 2020

Keeping Up with Technology

(Story)

Mar 08, 2020

Folding Phones Will Never Be Good

(Story)

Feb 24, 2020

Cats Is the Best Film Ever Made

(Story)

Feb 06, 2020

Cats Is the Best Film Ever Made

(Story)

Dec 05, 2019
Nov 13, 2019

Fidel Castro and His Love for Dairy

(Story)

Sep 07, 2019

A Completely Serious, Unironic Review of Venom (2018)

(Story)

May 24, 2019

Summer Recommendation List

(Story)

May 14, 2019

Special Education Prom

(Story)

May 09, 2019

The Spamming Syndicate Strikes Again

(Story)

Mar 03, 2019

STEM Day for Girls

(Story/Media)

Feb 16, 2019

Freshmen DISQUALIFIED

(Story/Media)

Feb 09, 2019

New Year, New Classes

(Story/Media)

Jan 02, 2019

Final Stress For These Final Tests

(Story/Media)

Dec 10, 2018

Spirit Week's True Purpose

(Story/Media)